No one wants to pay more than they have to for the things they enjoy that's just a given. That's why there are more and more families who are choosing to cut the cord and break up with their cable providers. In the United States average, households are spending thousands of dollars a year on their cable tv. Cutting the cord can be one of the most effective ways to significantly lower your monthly utility bills, but taking the jump can still be scary for those of us used to getting all of our news and entertainment from cable.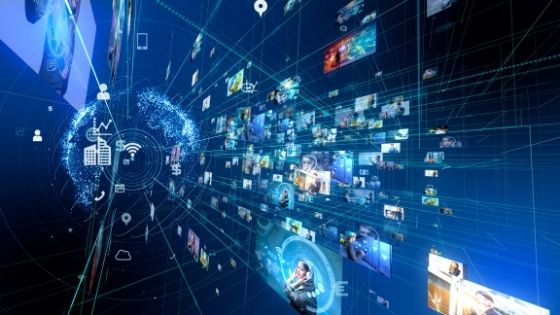 Transitioning to streaming services can be one of the best options for lowering your monthly costs without sacrificing on content. With the proliferation of modern streaming services, there are plenty of options to choose from how do you find the best streaming services in your area? Unlike cable most streaming services are national, so location shouldn't be too big of a factor, but you may need two or three streaming subscriptions to round out all your viewing needs.
It might sound like a hassle but thinking about your family's watching habits ahead of time and doing a little bit of research based on your needs can save you big in the long run. Let's look at some of the things you'll want to think about to Compare Streaming Services and find what's right for you.
Who is watching?
Who will be using your streaming services? If you're sharing your streaming services how many people will be streaming at once? These are important questions to think about before looking into streaming services. That's because a lot of streaming services offer different plans, tiers, or packages that allow you to choose the number of screens being used at once.
Some of these packages may also include the option to create childrens' profiles. Childrens' profiles can allow you to monitor your kid's viewing. Depending on the service childrens' profiles can be customized to only allow age-appropriate content, block certain shows, or limit viewing time.
What are you watching?
Not all streaming services carry all forms of media, so to find the best streaming service for you take a minute to think about your viewing preferences. Some common content genres include:
Sporting Events – live sports and sports coverage.
Movies/TV Series – fan favorites and original content.
Reality TV – competition shows and reality television.
News – Local news/weather and national news coverage
Lifestyle – travel, home, and talk shows.
Kids & Family – family-friendly and age-appropriate movies and shows.
Are you watching live or on-demand?
Is access to Live TV important to your family? Do you regularly tune in to shows as they air? Or do you typically watch on-demand or via DVR? What about local news and sporting events? If live TV, news, and sports make up the lion's share of your viewing habits you will want to look into platforms that offer a live stream component.
How do you feel about commercials and/or ads?
Commercials can be pretty annoying or they can be a welcome break to run and grab a snack. It all depends on your perspective. While many streaming platforms don't have ads, some services like those that stream live TV will include the same commercials you would see on cable.
Other streaming services may have ads that play on home screens or before, during, and after content. Ad-based services often have an upgraded plan you can pay to bypass all those pesky ads. So, if commercials are a deal-breaker you may want to consider the cost of upgrading to an ad-free plan.
At the end of the day, the best streaming service (or a combination thereof) just needs to check all your boxes. So if you're cutting the cord or even just looking to add a little extra variety to your viewing experience take some time before comparing services to think about what you and your family need from a streaming platform. Then choose what's right for you.