There's a lot more to kitchen interior design than what we see every day. Before you start thinking about color schemes and ornaments, make sure the movement of the room, the placement of equipment, and the kitchen surfaces are all functional and in the appropriate place.
This will ensure that your space is practical for you and your family's daily preferences. Let's look at some popular suggestions by interior designs to decorate your kitchen or cafe.
Focus on the Kitchen Layout
The layout of the kitchen is fundamental to keeping your kitchen functional and stylish. You need to arrange your kitchen in a manner that follows your cooking process. Cabinets need to be within reach of the stove.
This can help you grab things swiftly. You can dedicate counter space to blenders to help you make a quick grab-and-go meal. So depending on your particular cooking flow, you can choose between an "L-Shaped," "U-Shaped," and "Parallel" kitchens.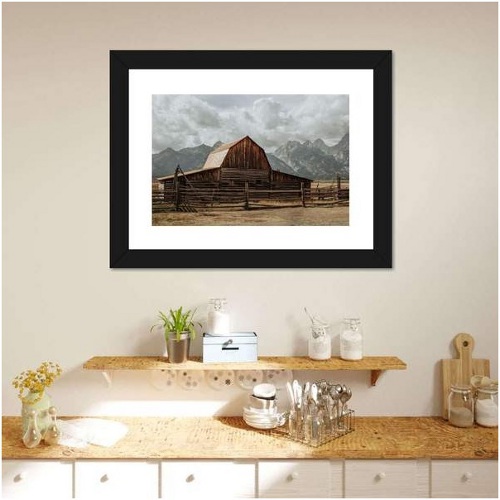 L-shaped kitchens with angled cabinets and free center maximize efficiency. U-shaped kitchens have a lot of counter space and the width to host multiple cooks and dishes. Parallel kitchens are suited for single-person households or small families with cabinets lining the corners.
Do Not Forget Kitchen Wall Decor
The kitchen is not the first place people turn to when they think of artwork. However, if you enjoy cooking and baking and spend a lot of time there, invest in gorgeous kitchen wall art to create a happening space.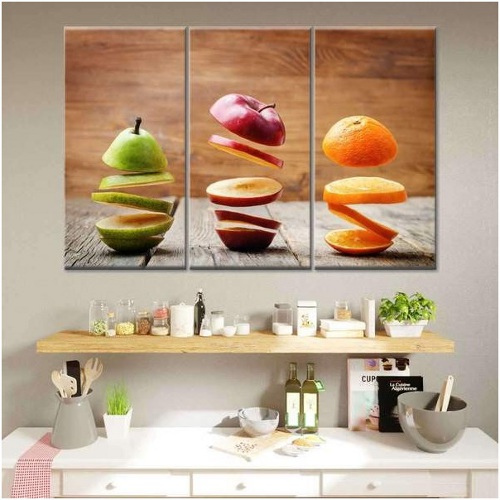 Another thing you can do is spruce up your kitchen windows with curtains. Decide on patterns and colors in keeping with your aesthetic. Remember to avoid white as it can get messy quickly.
Keep in Mind the Kitchen Furniture Design
Another thing to bear in mind when selecting a look for your kitchen is the cabinets. They are made or broken for a kitchen's decor. So, find furniture that fits the theme you have in mind. Make sure you select sturdy and durable cabinets and in keeping with your sense of style.
You can also incorporate furniture that is multifunctional in use. Like a cabinet dedicated to all your appliances. You can probably keep frequently used appliances on the counter. However, it would look visually appealing to have all your devices in a single cabinet.
Kitchen Lighting Ideas
Lighting is a crucial element in making your kitchen seem well furnished and put together.
You can invest in counter lights and pendant lighting over kitchen islands. It's essential to have a spotlight over the counters as you can see better.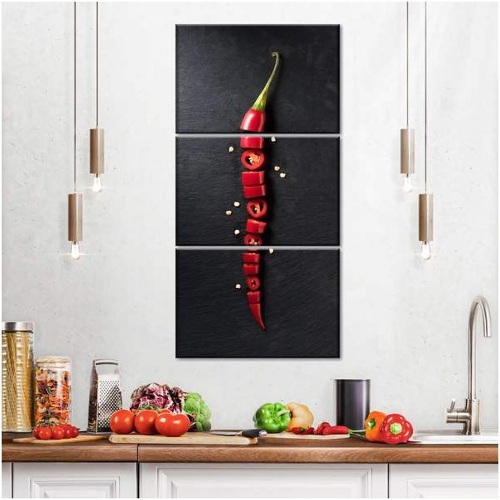 In addition to these lights, you can invest in getting a dimmer for the lights. Softer lighting can make a world of difference if you dine close to the kitchen.
Popular Flooring For Kitchen
Flooring is sometimes overlooked in remodeling, but this should not be the case. Hardwood is currently an option that brings warmth and cohesion to the space. While wood is currently the most popular type of kitchen flooring, tiling must not be disregarded.
Tile can manage the wastewater if your dishwasher spills or if your garbage disposal backs up. A tile is a realistic option if you want to save on your heating bills. Additionally, tiling can help bring cohesion to your home. It goes well with a variety of colors and materials.
You can choose tiles in white for a contemporary look. Colored tiles are helpful as accents when you pick them in bright colors.
Additionally, you can use different tile patterns and colors to make the space aesthetically appealing.
Minor Kitchen Details To Pay Attention To
How easy a kitchen is to use depends on a few key details. These things, when added together, make it a super pleasant experience to use the kitchen.
Do you have any gaps in the counter that looks out of place? You can fill the space with a tiered shelving unit. Do you have appliances strung haphazardly on the counter? Put them away in cupboards to decrease visual clutter and keep them dust-free.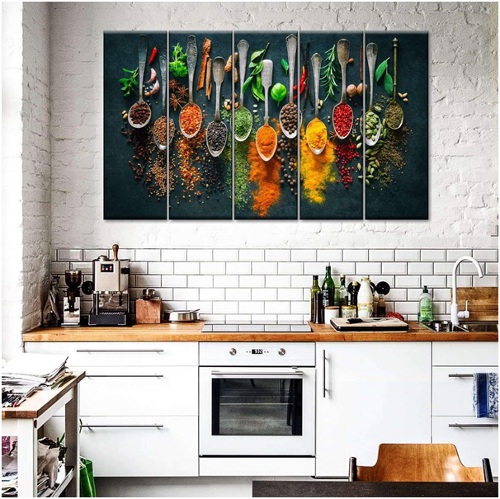 Do you have electrical sockets where you need them? Are they located a suitable distance away from the stove?
These are all details you need to keep an eye out for to make the experience of having a kitchen a better one for all involved.
Choosing Kitchen Wallpaper
Suppose you've decided to give your kitchen a lovely makeover. Then we recommend the use of wallpaper. It brings personality and vibrancy to the kitchen space. It provides the kitchen with a personal touch.
With some thoughtful wallpaper, your kitchen will be a restful space where you enjoy spending time. Ultimately, the kitchen is the heart of the home, and you deserve a space worth the effort.
Final Words
So even if you're just changing a few things or completely overhauling everything, it's critical to have a vision of the end outcome before you begin. These kitchen decor ideas can provide you with ideas on personalizing and tailoring this alteration to your own needs.