Videos are the future of content marketing, as well as the emperor of today's social media landscape. So when Instagram launched its newest app mid-2018, it's clear to see that Instagram has its eyes set on conquering the social media world.
Beginners Ask: What is Instagram's IGTV?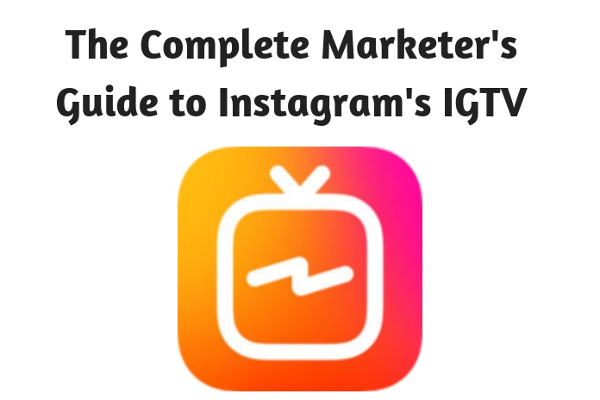 IGTV stands for Instagram TV. It's Instagram's newest complementary app. Basically, it allows creators to upload vertical videos, and users can watch these videos that are up to one-hour long. The app also comes with a new tab that links directly to Instagram so you can watch the videos posted by the people you already follow.
With that being said, does that mean we can watch TV on Instagram?
Well, the answer depends largely on what you would consider as television? Recent studies show that nearly half of adults aging from 22 to 45 hardly watch content on traditional TV platforms anymore. This doesn't come as a surprise when you think about the fact that our smartphones have taken over our central entertainment preferences.
IGTV incorporates familiar elements of good old television, hence it's named the way it is. When you launch the app, it automatically starts playing content. Another traditional TV characteristic it has is its function that lets you bounce from one channel to the next. Kind of like flicking through channels with your remote control
What makes IGTV different?
The entire concept around IGTV sounds a lot like traditional television and YouTube. What's the difference?
IGTV lets its users upload videos to their own "channels." In the process, viewers can watch, like, comment, and send the particular videos directly to their friends. The largest difference between YouTube and IGTV lies in the way users view videos.
With IGTV, there isn't a need for viewers to turn their phone sideways to watch a video in full-screen. It caters to the users' appetite for vertical video viewing. And unlike videos uploaded to the feed or on Instagram Stories, IGTV videos can run up to 10 minutes for general users; and an hour for verified accounts.
That's one more reason to stick around Instagram rather than hop to other social media platforms just to binge-watch your favorite video content.
As with YouTube, IGTV allows users to upload videos to their own "channel," where viewers can watch, "like," comment, and even send videos directly to friends. In short, it gives users one more reason to stick around Instagram, instead of hopping to another social media platform, such as YouTube, to satisfy their hunger for binge-worthy video content.
"Video is the way we hang out with friends, the way we pass the time, but the way we watch it is changing. Teens might be watching less TV, but they're watching more creators online." ~Kevin Systrom, Instagram's chief executive.
4 Basic Steps to Start Using Instagram's IGTV
Since it's initial release, many influencers, Hollywood's A-list celebrities, along with the biggest stars from the music industry easily picked up on IGTV.
This past summer, Selena Gomez's mini horror movie was the talk of IGTV viewers. So for those of us who are hearing about IGTV just now, 4 months after its first release, here are very basic steps to get you started on your Instagram TV journey.
Step 1: Download the App & Log-in Using Your Instagram Account
Perhaps the easiest step of them all is to find the IGTV app in the App Store or Google Play, download, and install it. And when that's done, it's easy to log in with your Instagram account. But if you already have Instagram installed in your phone, it's likely you'll be logged in automatically.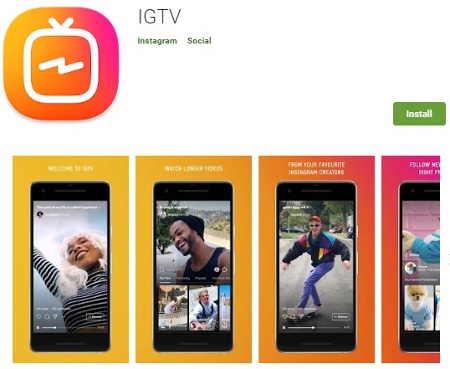 Step 2: Explore IGTV
Take the time to poke around Instagram TV. Check out what other users are doing, or how they play around with their own channel. Upon logging in, videos from users that you're already following will immediately start playing — much like our own TVs.
When you swipe up, the app lets you jump between the "for you," "popular," "following," and "continue watching" categories. And of course, it wouldn't be our beloved Instagram app if you can't engage freely with your friends (like, comment, and share).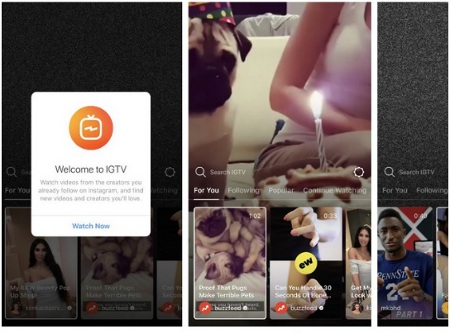 Step 3: Create Your Own Channel
After your moment of exploration, feel free to create your own channel. (And since it mimics traditional TV so much, you can have the privilege of pretending you own your own TV channel).
Simply tap on the settings "gear" to find the "Create Your Channel" option. When you do that, the app will walk you through the steps so you can fully get started.
Whether it's for personal use or for solidifying your brand's presence on social media, creating your own channel on IGTV can certainly help.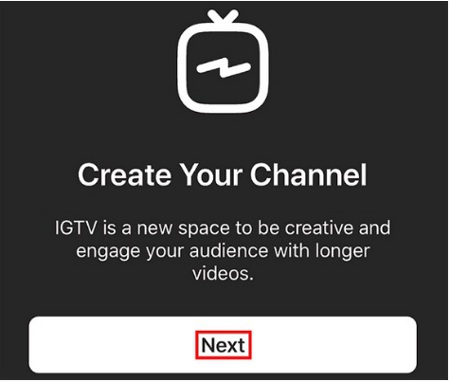 Step 4: Go Nuts With Video Creation
A cool distinct feature of IGTV is that it lets you upload these videos straight from your camera roll. So take this chance to exercise your creativity as much as possible.
IGTV and Marketers
As of June 2018, Instagram has reported having at least 1 billion monthly users. It's mind blowing to think about the billions of people engaging in a social media platform in a single month.
For marketers, the emergence of IGTV simply means a new platform to engage our target audiences with. It's a new place to explore other possibilities.
In recent years, the power of video marketing has been widely discussed in the marketing community. As the future of content marketing, videos are capable of capturing and holding the attention of an elusive generation.
It is the most engaging medium of the 21st century, and IGTV is all set to create an opportunity for many brands to reach a target demographic of adults ranging from 18-34 years old. Why does it matter, you may ask?
The obvious answer is that this group is widely considered to have decision-making and purchasing powers.
Remember, however, that it's one thing to post nonsensical videos; and it's another to put relevant content out there. It doesn't matter in which form it comes. Content will always be the king. It is still what attracts and connects your audience, your prospects, and your loyal customers.
3 Content Strategies for IGTV Marketing
As is with every new and innovative platform emerging in the market, there are changes in the way we consume content. IGTV may derive its basic fundamentals from somewhere else, but it clearly has new twists and turns that marketers ought to adjust to and learn to weild to get the best results possible.
When you start exploring Instagram TV thoroughly, you'll find there are brand new ways to create content and share it with your target audiences.
Here are a few:
● Vertical filming: Widescreen videos are for YouTube and other video-streaming sites. Instagram TV glorifies videos filmed vertically. In response to that, creators are encouraged to film vertically as well. That way, your videos are displayed in full-screen.
● Create episodes: IGTV is largely based on traditional TV with channels, and playing as soon as you turn it on (or in this case, start the app). So why not go all-in and start creating content that's very native to TV? This time around, you can create an IGTV series. Take a page from YouTube influencers' books, and try creating awesome docu-series, "a day in the life" videos, interviews, DIYs, how-tos, and unboxings.
● Design shows for binge-watching: What do people love doing with traditional TV series? In Cable TV, Netflix, and now IGTV, people are fond of binge-watching. Just make it good and interesting, and you can catch them — hook, line, and sinker.
Video Formats for IGTV
Creating and uploading video content on the internet has never been easier. This applies to every video streaming site and app available on the internet.
For this reason, businesses and brands can come up with all sorts of video formats for airing on Instagram TV. Knowing what kind of format you'll broadcast on Instagram's newest app is integral to cater to what your audiences want and need.
● Video Blogs: If you're capable of creating tips, and tricks, and showcasing the latest trends on your blog, then you could absolutely do better with a vlog. People nowadays are fans of watching — I call it — "casual" entertainment. It doesn't have to be shot at a studio. You can do it anywhere, and anytime. With the kind of platform that IGTV provides, you're more than set to trying out a vlog for your own business.
● Tutorial Videos: A business that sells products — especially ones that are complicated and require support — will need tutorial videos in their arsenal to engage with their customers and teach them how to use particular products more effectively. Sometimes a text manual with pictures just isn't enough. Instead of chalking it down to customer misunderstanding, take the steps necessary to make sure your clients are comfortable with your products.
● Product & Service Demonstrations: You can enable your sales teams even further with pre-recorded product demos, or live ones. This is very ideal for products that are new and ingenious made. You could produce IGTV demos for all ranges of products. Attach a CTA link directly back to your website, and you're good to go.
● Behind-the-Scenes: Today's market is all about transparency and honesty. They want outright authenticity. It takes time to build trust, and if you want your clients to keep trusting your services, you need to take the extra step and earn your customers' loyalty. There's nothing your target audience loves more than behind-the-scenes information. You can try showing videos of how a certain product is made; how the complete process is completed.
● Product & Service Reviews: If you're an influencer who loves spilling the tea about products and services, then you can always do product and service reviews. Do it honestly, and you can never go wrong.
● Advertising: IGTV doesn't display ads (like YouTube does). But that is honestly a factor that is dependant on the time that passes. It will change as the app evolves. So, in the meantime, you can always use IGTV as a marketing platform. Encourage your production team to come up with some very creative ideas that your target audience will love.
● Promotional Videos: Promotional videos will serve you well before a new product will launch. Everything on IGTV is meant for increasing brand awareness of course, but you can always up the promotion factor by creating videos that will serve that very purpose. Repeat it constantly too, so it sticks with your viewers.
● Question and Answers: You know what's more engaging and informational than a Q&A purpose email? Q&A videos of course. Answer your customers' frequently asked questions and provide demonstrations if necessary.
In Conclusion
Whether you're a personal brand, a large company, an influencer, or a well-renowned internet celebrity, you know for a fact that getting into the latest apps available are a must. There's always room for improvement, and there's nothing wrong with using a new tool once in a while.
As you explore more IGTV content options and video format choices, you'll find that the opportunities to be creative are endless. At the same time, you can reach your loyal audiences and create new ones on a new platform.
It won't be long before Instagram TV will the gain more notoriety in the near future. So take advantage while everybody's still ahead of the game.
As online marketers, have you started incorporating IGTV marketing into your strategies?