They say that music makes the world go round – but it can also put money in the bank.
According to Statista, 68% of adults (18-34) in the U.S. listen to music every day. Yep, you read that right: every day. Clearly, the hobby of listening to music is as popular as it's ever been, which has created a goldmine for those looking to profit from it.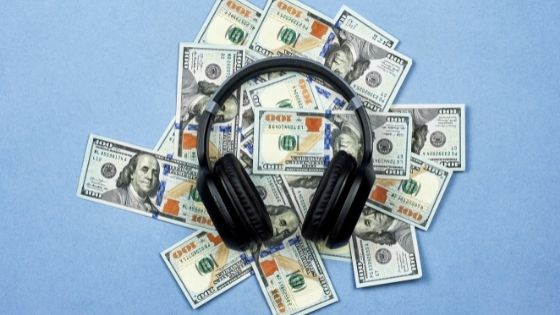 Whether you're a music fan, artist, producer, or writer, there are lots of ways you can make a career and money from music. Remember, music is going to be here forever, making it one of the best industries for prosperity and longevity.
With that in mind, let's dive straight into five awesome ways you can make money from music.
Become a DJ
Becoming a DJ is an exciting career path to go down. Once you establish credibility and begin to build up a customer base, the money will start to rain from the ceiling.
To be a good DJ, though, you need to manage your bookings, finances, and invoices correctly. It's not a good idea to simply tell clients how much you expect to be paid and then receive cash in hand: that's a recipe for disaster. Instead, use the best DJ software available. This is an essential tool for all aspiring DJs, as it will enable you to always be on top of your game.
Upload your music to streaming platforms
The days of CDs and cassette tapes are finished (although vinyls are still popular).
Now, the vast majority of people listen to music via streaming.
There are lots of streaming platforms available, including Apple Music, Spotify, and Tidal.
If you're an artist or producer, you can upload your music to streaming platforms and receive money for each stream you receive. The more streams you get, the higher your income will be.
Get views on YouTube
In addition to streaming, YouTube is the next most popular destination for listening to music. Here, you can upload your own original music as well as remixes of other people's songs. If you get lucky and get several hundred thousand to a million views on just one video, you'll earn a nice cash payment from ad revenue.
Sell features and ghost-write for other artists
Currently, freelance feature-providing and ghost-writing is incredibly popular on the music scene. You can sell your services on various freelance platforms such as Fiverr and Upwork.
Become a producer
Music production has changed dramatically over the past 10 years. Now, anyone can produce music from the comfort of their home – you don't even need a professional studio. All you need is a laptop or tablet with reliable producing software downloaded, such as Sony Acid Pro.
Once you become an expert producer, you'll be able to sell your beats and instrumentals to interested clients.
Perform in bars, clubs, or even the streets
Music artists are still making money the classic way, which is by performing at bars, clubs, or even out on the streets. If the thought of performing publicly excites you, then give it a try!