Content marketing is a key digital marketing practice that will help you to boost your search engine ranking, offer more value to customers and expand your customer base. However, content marketing is by no means an easy process to manage. In fact, successful content marketing does not only rely on high-quality copy but a consistent publishing and promotion schedule. Luckily, many tools on the market can help you manage your content marketing needs more effectively.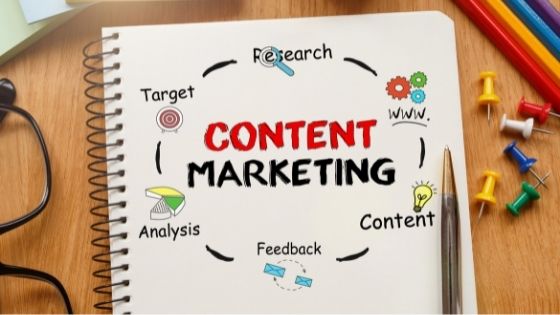 Google Alerts
Google Alerts is a tool that you can use to inform your content creation strategy. The tool allows you to monitor and respond to important topics to your brand as well as any mentions of your company. You can easily set it up to receive notifications when your brand name is mentioned, alongside any keywords for real-time updates.
Analytics
Using analytics tools will help you to gain valuable insights which can be used to inform your upcoming content creation. For example, with an analytics tool, you can find out more about how readers respond to your content, how long they stay on pages, and what content they engage with the longest. This will help you better identify what content is successful in focusing your future marketing efforts.
Key Word Finders
There is a whole range of websites, many of which are free to use that offer high-quality keyword-finding services. You can use a keyword-finding tool to identify which keywords you should be targeting in your content. Finding out the volume of searches and the level of competition is key to creating successful keyword structure written content.
Translation Management Software
As Smartling describes, you must use translation management software if you have to translate a large collection of text into another language. Using this software, rather than relying on Google translate, will help you offer the very best experience to all visitors to your website, regardless of their language.
Social Media Tools
Not all content marketing happens on-site; in fact, social media content marketing is just as important as on-site efforts. You can use many tools to help you more effectively manage your social media content marketing and post planning.
You can use tools that automate content sharing on social media platforms. These tools will enable you to plan ahead, as you can create your posts and upload links, schedule a post, and then focus on other tasks. With the software posting for you, you do not have to worry about missing a post or falling behind.
You should also use monitoring tools to track the effectiveness of your campaigns across all social media accounts and platforms. A social media monitoring tool will help you to track real-time responses to your content. This will help you to act in real-time and alter your upcoming posts if necessary. You will also be informed when consumers contact your brand and reach out to you to help you to maintain the highest quality customer service. Chatbot services can also be helpful in dealing with simple inquiries.