Dementia affects over 50 million people all over the world. It mainly affects the elderly population and is characteristically easy enough to diagnose. Many thoughts happen when the prognosis becomes official but, before a care plan can be put in place, it's important to understand what is happening in the brain as the disease takes hold.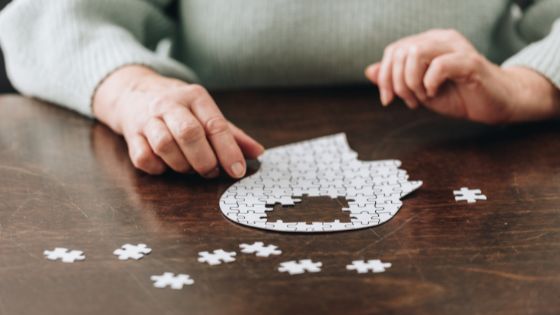 Read this guide to find out the trajectory of dementia and how to adapt a care plan for each step of the way.
The Early Signs
Early signs of dementia are what lead to the initial diagnosis from a health professional. If dementia is suspected then usually, the following signs have to be present to warrant a formal confirmation.
Decreased ability to remember short-term objectives and information.
Difficulty holding a conversation or keeping up with normal activity.
A physical decline, for example, trouble walking and posture issues.
General feeling of confusion or becoming disorientated in unusual circumstances.
The Diagnosis
Once a diagnosis is confirmed, it is time to put together a formal dementia care plan for the patient. It is a difficult fact but dementia has no magic fix and the disease will eventually gain traction and cause damage that cannot be reversed. Therefore, the treatment and care are focused instead on management and relief for the patient.
Increased Severity Stage
The patient will already be in the throes of early dementia by the time a diagnosis has been sought. Therefore, it is a question of waiting and biding time before things deteriorate. Most commonly this is a gradual decline with effects only speeding up towards the end of a patient's journey. Increased severity happens when the patient is struggling more noticeably and the symptoms are increasingly difficult to manage. There may be a decline in their ability to maintain personal hygiene or perform basic tasks such as getting dressed and making a sandwich.
At this stage, caring duties must adapt to keep the patient safe. If the patient is struggling to remember to get dressed, organize and arrange a clothing routine for them. Help them by placing outfits out every morning and every night in a noticeable place and verbally guide them to it while striking a balance for autonomy. If the patient keeps forgetting to turn the stove off, monitor all cooking activities or delegate this responsibility elsewhere and remove access to kitchen areas. Safety has to be the top priority.
End-Stage of Dementia
In the final stages of dementia, things can take a turn quickly. Personal care ability is often non-existent, so things like toileting and bathing require input at all times. Dysphagia can take hold as a patient forgets how to eat and drink. A patient can be disorientated randomly, even if experiencing a period of lucidity. At this point, professional care is a good option to consider, as 24-hour monitoring is a necessity.
Care needs to be adaptive and responsive at every turn. Dementia shifts subtly and jumps rapidly with no agenda. There is no set of rules to dictate how a patient may deteriorate and it is a person-by-person thing.