It is a good option to rent a flat in New Delhi, given the number of companies playing on the front foot in the city. Politics, agriculture, import-export business, event management, fashion designing, software development, and many more businesses are booming in the city. As a result, there has been a high demand for residential property.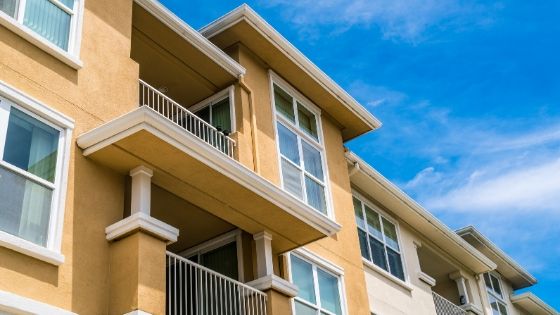 Besides the employment opportunities, there is a distinct kind of attraction that the city holds with its rich cultural heritage. Basic or luxury—New Delhi is braced to accommodate all the kinds of needs for all the classes of people. Top-grade school, colleges, and educational hubs make it a special place for all the people with the family members. There are various places in New Delhi give you the experience of one kind, of course at a price. On the other hand, the city is home to many affordable hubs for the middle-class people.
As compared to the other metropolitan cities in India, New Delhi is an affordable place to live in. Food choices, places to visit, and transportation options are seamless in New Delhi, which is an added advantage for the people residing in the city.
What are the approximate expenses of an individual in New Delhi?
The cost of living in New Delhi is dependent on various factors such as accommodation, groceries, transportation, entertainment, utilities, shopping, and schooling.
Accomodation:
If you are a bachelor and looking for a rental place in New Delhi, you would prefer either staying in a co-living space or a paying guest. In such a case, your rental expenses on a per month basis would be Rs. 4,000-8,000. If you are a couple wanting to rent a flat in New Delhi, a 1 BHK or a 2 BHK flat may suffice your residential needs. The cost of renting a place would be around Rs. 9,000 to Rs. 20,000.
If you wish to move to New Delhi along with your family, the cost of renting a flat can range between Rs. 10,000 to Rs. 30,000.
Groceries:
The cost of groceries would be less for bachelors, moderate for couples, and high for the family of four or more. For bachelors, the cost of groceries could be around Rs. 1,000-1,500. For couples, it would be around Rs. 2,000-4,000. While for the family, the grocery expense could be around Rs. 4,000 to Rs. 15,000.
Transportation:
Owning a two-wheeler vehicle can help you cut down on a lot of monthly expenses. However, if your workplace is at a distance, you will be using the Metro in New Delhi, which will be cheaper than even owning a vehicle. The use of public transportation sounds like a feasible option for bachelors. However, when you have a family with you, it is better to own a vehicle.
If you are a bachelor, the cost of transportation would be around Rs. 1,000 to Rs. 2,500. For couples, the cost of transportation could range between Rs. 2,000 to Rs. 3,000. For families, the monthly expense of transportation could be around Rs. 3,000 to Rs. 5,000.
Besides this, other miscellaneous costs include utility, entertainment, and shopping expenditure. Other than this, it is totally upon you how you lead your life. If you have hi-fi needs, your monthly expenditure is going to be high. However, a significant chunk of the expense goes as a rent. In such a case, it is crucial for you to take ample care while selecting a rental flat in New Delhi.