Buying your first home is a massive moment in your life. While it is exciting to find your first home, you will find that it can be an emotional rollercoaster and it is a notoriously difficult process. It is a lot of money to spend, but it is also a major lifestyle decision. In addition, there are many complexities and hoops to jump through that can sometimes make it feel overwhelming. For this reason, it is helpful to be aware of a few tips that should help you find what you are looking for while also reducing stress. Interested? Read on to find out more.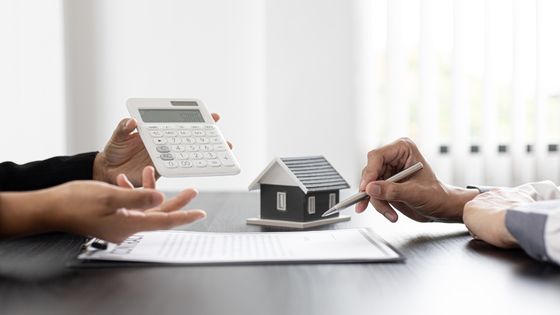 Put Down As Large A Deposit As Possible
The hardest part of buying your first home is getting the deposit together. Although difficult, you want to put down as large a deposit as possible, as this will help in the long run and could make your mortgage easier to stomach. You will want to draw up a budget to help you put away money each month and try to cut back on unessential spending. If you have loved ones who want to help, do not shy away from this – everything helps with getting your foot on the ladder.
Be Flexible But Know Your Requirements
Flexibility is key when it comes to finding a home, especially in a hot market when properties get snapped up quickly. If you are too rigid in what you are looking for, you could find yourself waiting a long time to find a home that ticks all the boxes and is within your budget. While being flexible and willing to make sacrifices is helpful, you also need to know your requirements. This could include being within a certain radius of work, having a certain number of bedrooms, or being close to transport links.
Use A Buyers Agent
Another smart step for first-time buyers is using a buyer's agent. Essentially, this market specialist can find the perfect property for you based on your budget, requirements, and lifestyle using their expertise and ability to find off-market and pre-market properties. They could even help you to make huge savings on your dream house. They can take a lot of the stress out of finding your next home and even guide you through the complexities, such as the inspection, negotiating and contract to sign. Use an Invision Property buyer's agent if you are feeling overwhelmed, struggling to find the right home, and/or buying interstate and unfamiliar with the local market.
Get Preapproval
It is also a get idea to get preapproval from your lender, as this will put you in a much stronger position. Essentially, this is an offer (but not a full commitment) to lend you X amount, and this will show the seller that you are serious and in a position to afford the house. It also gives you a clear idea of exactly how much you have to work with.
These tips should be useful for first-time buyers and hopefully help you to find your perfect home!