If you're designing a kitchen for a large home, there are some unique things to be aware of. However, the most important thing to consider is the size of your family. If you have a large family, you'll need to store more food, which means that larger appliances and kitchen cabinet sets will be needed. Here are a few tips based on popular designs of kitchens in Los Angeles: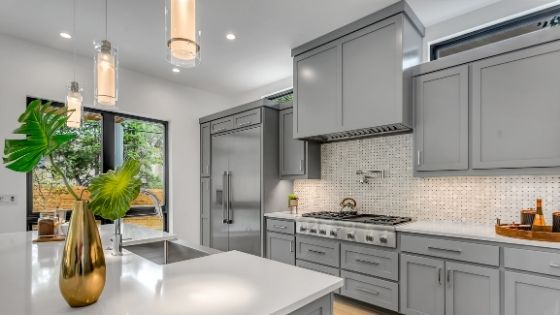 1. Consider whether or not you will frequently have guests over
If you have a large family and will have guests over, you'll want to make sure that there's plenty of space for people to sit. Therefore, your kitchen should be large enough to allow people to comfortably congregate in the room. Also, if you will have guests over often, you'll want to have seats in your kitchen. This will help create a comfortable and pleasant atmosphere.
2. Choose reliable appliances
If you have a large family, your appliances are likely to get a lot of use, which makes reliability exceptionally important. Always ensure that you read plenty of reviews of an appliance brand that you're considering, and make sure that you install the appliances properly. Proper installation will also help to reduce the chance that you'll need costly repairs.
3. Pick out reliable and stylish cabinet sets
As with appliances, the cabinets are likely to get a lot of use. Therefore, it's extra important to choose products with reliable hinges. Ideally, the hinges for kitchen cabinet sets should be made out of stainless steel or brass. That's because these materials are not vulnerable to rust damage, which will reduce the chance that you'll need to replace them.
4. If you want to add a special touch to your home, get custom made kitchen cabinets
Custom made cabinets can be built in just about any style you want, and it's possible to choose any material for them as well! The most important thing to consider when you're designing custom made cabinets is that you choose the right designer. Pick out a cabinet designer that has plenty of experience and has gotten positive reviews from previous clients.