In recent years, markets have become increasingly trendy. With the rise in independent boutiques, artisanal food and beverages, and even unique homeware such as homemade candles, incense, and ceramics, the market stalls have started to appear chicer than ever. They have become a great place for small businesses to get started, especially if they start doing the rounds and appearing at markets across their county.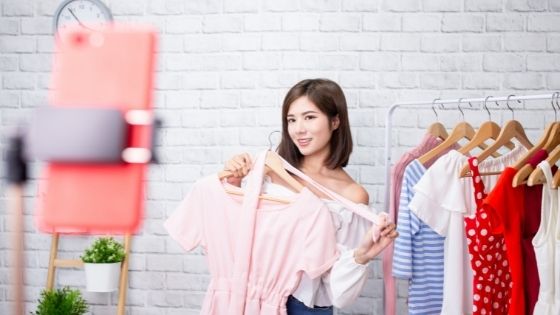 If you have recently started a fashion boutique but are currently only selling online, getting onto the market circuit could be the next step you take towards opening a bigger store. Here are some tips on how you can get started with this and how you should set up your stall.
Apply for a Stall
The first thing you will need to do is secure a stall at these markets. You can't simply turn up and set up shop, so remember to get in touch with the market organizers to enquire about joining them as a new seller. They will be able to give you further details on their regulations and your obligations as a seller. It should be easy enough to do this via the website for the market or find contact details on their social media pages.
Make it Easy For Your Customers to Pay
More and more people are no longer carrying cash on them and instead are paying with their credit/debit cards or using apps on their smart devices. While you should always make sure you have a cash box on your stall, you will also need to get a card reader so your customers can make their transactions with ease. While this is an additional expense for you, it will be worth it. If customers can't pay easily, you will quickly lose out on sales.
Displaying Your Products
You will also need to make your stall attractive to passers-by and have your products displayed properly. You will need garment rails to hang up your selection of clothing, but you might also want to consider getting a mannequin to display some of your best clothes in the boutique. For a chic look, consider getting a dressmaker's mannequin specifically for a stylish, glamourous touch. If your boutique also sells accessories, you will need to display these in your stall, preferably on the front table, as these will catch people's eyes, and it's easier for you to keep an eye on them. A glass or plastic display case could be appropriate for this, too.
Promotion
If you want your market stall to be as successful as possible, you'll need to make some efforts to promote it. Share this information with your customers on your social media pages, and you could even write a blog post about your first experience on your website to gain more interest. You could even have special sales running that are exclusive to your market stall to encourage people to come and do some shopping at the market!
If you would like to branch out and move towards setting up a boutique store, having a stall at a trendy market near you could be the best way to achieve that goal. Use these tips if you think you're ready to take that next step for your business and attract people to your fabulous market clothing stall!