Eyelash extensions are a staple to amplify the look of your eyes, but wearing fake lashes every day can get time-consuming. Eyelash extensions allow you to have gorgeous lashes every day with no effort.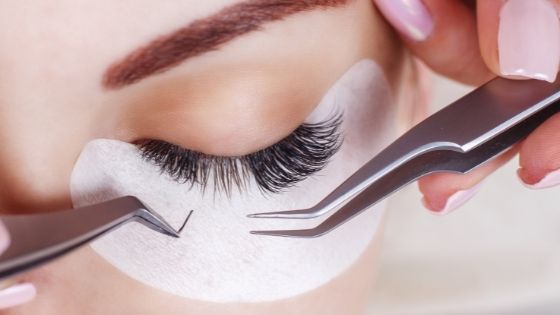 It is important to choose the right brands when you decide to get eyelash extensions. You must pay attention to size, options available, comfort, material, removability, and reviews. This article lists the seven best brands for gorgeous eyelash extensions.
Scala Individual Lash Extensions
Scala Individual Lash Extensions are high-quality and are available in many different sizes. They are made from synthetic fiber and are known to look very natural. These eyelash extensions will hold their curl and are very comfortable.
Svanslashes Eyelash Extensions
These eyelash extensions are high-quality silk extensions. Using the Svanslashes brand for eyelash extensions means your lashes won't clump or stick together.
These eyelash extensions come in five curl options, so you can choose the right look for your eyes. Svanslashes are great eyelash extensions because of their thickness, colors, and curl options.
3D Mink Fur Eyelashes
Mink fur eyelashes are booming in popularity. They are made from real Siberian mink fur, so they are more expensive than other types of lashes.
The C curl in these lashes gives you a natural yet full eyelash look, and the softness and silkiness of the lashes are so comfortable you can wear them every day.
Landkiz 3D Eyelash Extensions
These eyelash extensions are hand-made with high-quality silk. They have a soft texture, making them comfortable to wear all day.
Landkiz 3D eyelash extensions are waterproof, so they last longer than other brands. They are also hypo-allergenic, so they won't irritate sensitive eyes.
NovaLash
NovaLash uses a Platinum Bond Adhesive for their lash extensions. They also have fully customizable lash extensions and are safe and effective.
NovaLash has great reviews and is known to be one of the best lash brands out there.
Vavalash Ellipse Eyelash Extensions
Vavalash offers straight eyelash extensions for those who have trouble with the curved shape of eyelash extensions. They also offer a wide range of lengths.
Vavalash Ellipse eyelash extensions are hollow, making them much lighter than other eyelash extension brands. The Vavalash brand is great for those who want a natural lash look and do not like traditional eyelash extensions.
Vavalash Ellipse eyelashes have a larger adhesion area, so the extensions are easier to apply. With this brand, you can increase the full look of lashes on even the sparsest lashes.
They are made with mink-like material, so they feel like mink even though they are vegan and cruelty-free.
ENEDA Volume Eyelash Extensions
ENEDA Volume lash extensions are a Korean brand that provides a natural-looking and light extension look.
These lashes come in a range of dimensions – from 2D to 6D – so you can get the lash look you are looking for.
Eyelash extensions are a professional-level makeup look, so you can't just choose any brand. Eyelash extensions are not just for everyday looks, you must also choose the right eyelash extensions for special occasions as well. The brand you choose should be able to provide comfort, long-lasting wear, and customizability.