Running a business in this day and age has its own set of challenges – from keeping up with the latest tech innovations in the market to driving more traffic to your website and everything in between. But, whenever new trends might arise – be it a new social media network or a new tech trend, a good SEO strategy remains a vital aspect of every business.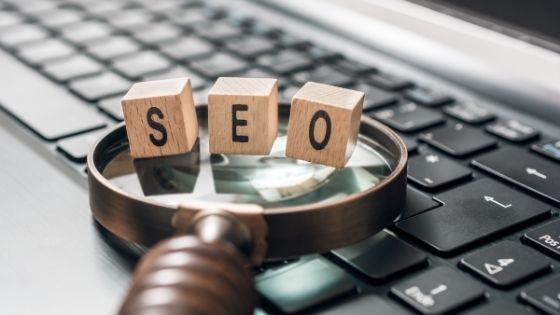 Off-page SEO specifically is an important part of the SEO strategy that directly influences the ranking position of your business and search engine visibility. Below we will take a look at five tips that will help you up your SEO game and generate better results.
High-Quality BackLinks
Even though it's important to have quality content that provides value to your users, it's equally important to have high-quality backlinks. Google will evaluate your website and the content you provide based on the backlinks. If your content is shared and referenced on reputable sites, this is a sign for Google that your content is valuable and therefore deserving of a higher ranking. So, this leads us to the main question – what's the best way to build backlinks?
The best way is to consistently work to create connections with influencers in your niche, customers that are supporting your brand, and other businesses that can become your partners. In addition, a link building software can assist you in your off-page SEO strategy and help you increase your traffic and ranking.
Social Media Sites
Social media sites are also a valuable factor, especially since there are over 4 billion users worldwide that have social media accounts. Social media platforms help you promote your products and services and also generate more traffic to your website.
If you consistently share quality content on social media networks, that will lead to more shares, links, and as we mentioned, Google pays attention to referrals that lead back to your website. In other words, brand mentions are regarded as links in Google's algorithms, while your social media presence can boost your traffic and your off-page SEO strategy.
Add Your Business on Review and Directory Sites
Another way to increase the traffic on the website and to get backlinks is to add your website on review and directory sites. For example, if you own a restaurant, you can add it on platforms like Yelp, Foursquare, Bing Places, or you can create a Google My Business account. This is a good way to earn instantly permanent backlinks to your website, increase your traffic, and also rank your business higher on Google.
Interact on Forums
Interacting on popular online forums like Quora and Reddit can help you establish your brand as a leader in your sector, connect with your target audience, and generate backlinks to your website. For this purpose, you can use long-tail keywords in your Quora answers, for example, but make sure to use them naturally in the answer.
Comment on Blogs
In addition, commenting on successful blogs can enhance the visibility of your brand and build recognition of your business among your peers. Although it's not a direct way to earn backlinks to your website, it's a good way to promote your brand, indirectly generate more traffic to your platform, and offer insights on relevant topics.