Arranging flowers and bouquets are not complete without filler flowers, which help to add splendor, enliven the composition and emphasize focal flowers. That is why wholesale flower suppliers, like FiftyFlowers, always offer florists to buy bulk filler flowers and greenery to create flower arrangements for weddings, and other events, or create original bouquets. You can also take suggestions from event florist Sydney and other places to get the best solutions regarding this. Even the smallest flowers and leaves can change the mood and add magic and symbolism to your bouquet. Check out our guide to see what complimentary flowers you can use for your floral design.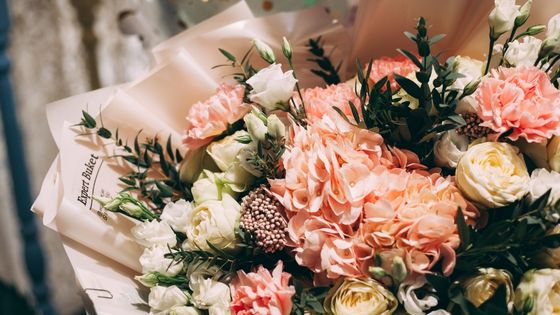 What Is the Idea of Using Filler Flowers?
Filler varieties give the arrangement fullness and completeness. Performing a supporting role, they are nevertheless the basis of a flower arrangement:
Give structure and volume;
Fill the gaps between the primary colors;
Serve as support for delicate flowers;
Complement bright shades of flowers or serve as an accent in delicate bouquets.
In addition, by changing the fillers in the main bouquet, you can change its tone and mood, depending on whether you picked up juicy greens, delicate baby's breath, or colorful snapdragons. The effective use of fillers for flower arrangements adds interest and variety to them.
The Most Popular Flowers for Filling Bouquets
Before you rush to buy bulk filler flowers, learn about the most common types and their meanings. Knowing when to use certain fillers and greens will help you decide what types of auxiliary flowers are worth adopting and buying in bulk for your flower arrangements.
Baby's Breath. Leading in popularity among filler colors. Fluffy delicate clouds of small flowers symbolize innocence and are used as a classic addition to wedding bouquets. Most often, these flowers are used in a white shade, but there are also multi-colored species.
Molucella. A vibrant and luscious green also called Bells of Ireland for the green clusters of flowers that litter their stems. These plants pair perfectly with delicate white focal flowers, serving as a support and symbolizing good luck.
Delphinium, whose long stems mean swiftness and lightness, is ideal if you need to add blue to the composition, but do not draw attention away from the main flowers of the bouquet.
Dusty Miller. To create unusual bouquets in pastel colors, the use will be ideal. It comes with both flat and lacy leaves, blends perfectly with garden roses, ranunculus, and peonies, and personifies happiness and tenderness.
Leather Leaf Fern. Ferns always make a spectacular backdrop for the primary flowers in your bouquet. The tiered structure of their leaves does an excellent job of arranging and creating texture. Fern has long been considered a symbol of love and passion and is used to create romantic flower arrangements.
So unusual plants for bouquets such as Moss, Leyland Cedar, Variegated Pittosporum, or Myrtle can also be used as fillers.
Do not limit your imagination, and in case of doubt about the use of certain types of plants, consult with the specialists of the wholesale store. Some wholesalers, such as the FiftyFlowers brand, offer a selection of filler flowers by color scheme and type of ceremony. Using this function, you will assemble a win-win composition that will delight you and those around you.