Traveling to India is a dream for many. But it is a dream that can be quite scary, and rightly so: when organizing a trip to India, a thousand and one questions arise. We know from experience. In this article we are going to give you 30 tips to travel to India, a few tips that we would have loved to know before starting our great trip in the Asian country.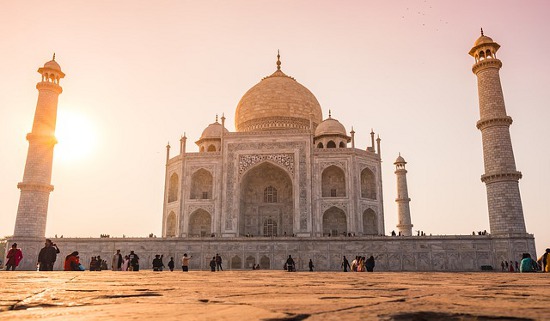 When planning the trip you will have a first choice to make: free travel or organized travel? We explain each option:
• You need a visa to travel to India and you will have to process it in advance. Here we tell you more.
• North or south? If you only have two or three weeks to travel and it is your first visit, we usually recommend focusing on the north: Delhi, Rajasthan (Jaipur, Jodhpur, Pushkar, Udaipur, Jaisalmer …), Agra and Varanasi. Although the south also has a lot of charm, so come back!
• Do not want to see everything: India is considered a subcontinent … and it is immense.
• Eye to the weather: India is not only a huge country, but also has quite different climates depending on the area and season. In general, the monsoon season runs from July to September, being the best time to visit India between December and March. To travel through the mountains of the north end, the best months are summer.
• In India, Indian Rupee (INR) is used, so it is necessary to change your euros. We always recommend using a card when traveling. Both for payments and to get money. But watch out for commissions! Here we tell you the solutions to have money abroad, and more about the card we use right now: Bnext.
• The Indian cuisine is one of our favorites, but be prepared psychologically if you do not like spicy … because most things sting a lot! Of course, in the touristiest restaurants they usually prepare dishes that are western palate proof. The dishes that don't fail are butter chicken and malai kofta. In this post we tell you more about food in India.
• Are you vegetarian? India will be your paradise: most Hindus are too, so you will have thousands of dining options available!
• As we anticipate, if you decide to travel for free you will have to deal with Indian trains soon … an adventure! We experienced the experience, in fact we always traveled in sleeper, many trips of more than 12 hours and we did not have a problem. In this post we tell you more about the different kinds of trains in India.
• The most common problem in terms of transportation in India is that it is a country with a large population and millions of people move every day. So it is best to book your tickets in advance. But do not sing victory ahead of time: in India almost nothing is simple and you cannot book tickets as well as welcome to the wonderful world of IRCTC! In this post we tell you how to book your tickets.
• Scan your documents and upload them to drive or send them by email. If you lose the originals, at least you will have a copy always accessible. Well, it is best not to lose them!
• Open your mind: the vast majority of Indians are lovely people and will show you what true hospitality is. However, there are many hustlers who will try to deceive you: the most typical thing is to suggest a travel agency where they take commission or tell you that some temple is closed to take you where they want. If you see that they are very insistent, distrust.
• Come on, let's talk about scams. If they can, they strain it! But in small things, they will never dock or force you. How to avoid it? Informing you and don't trust strangers who want to help you at all costs. And beware of the Connaught Place area in New Delhi!
• Learn to haggle: in India haggling is the daily bread. How? In this post we give you some tricks to negotiate prices in Asia.
• Is India a safe country? Our experience is that yes: we never had problems. In fact I was traveling a few days alone in the country and some women saw me waiting for a train and decided to "adopt me". If you travel with common sense, chances are you don't have major setbacks.
• Now … you have to prepare for something: the looks. The Indians are voyeurs, but we believe they do it more out of curiosity than malice. If it bothers you, don't pay much attention and they will soon forget you. But often all they want is to start a conversation.
• Are you married? It is one of the questions they asked me most. The answer: a lie … "yes!" We Westerners have a reputation for easy. If you say yes, in principle they will leave you alone. Many women who travel alone are made with a ring.
• Backpack or suitcase? We have it very clear: backpack. Think that in many cases there are no sidewalks, and having to carry a bag between cows, food stalls, thousands of people … is not the best. The backpack gives you much better mobility.
• There are 3 things we recommend taking yes or yes to India: a sarong, pareo or towel, to use it as a blanket on trains or to cover your shoulders / head in temples, earplugs and a basic medicine cabinet.
• Of course, don't even think about going without travel insurance. In India, hospitals are not the best, with insurance you at least make sure that you will be treated in the most prepared. Here we tell you more about how to choose your travel insurance.
• And what about the vaccines? There is no obligation, but if you are going to feel calmer, you can ask your GP to refer you to an expert in tropical countries. Most likely, they recommend you get hepatitis A and B, typhoid, rabies and tetanus vaccines.
• Important: if you travel to Agra to see the Taj Mahal… keep in mind that Fridays are closed!
• India is a parallel universe and you won't be able to understand it until you're really inside. But if you die of wanting to meet her, even from the couch, we recommend this book: India inside. For us it is the best and most complete. And well, if you want to read something very reassuring, a few years ago I wrote this "book": I'm leaving.
• Never lose patience. You will often hate the country, want to teleport home and decide that the next vacation will be in Benidorm. India is demanding, will test you and take you to your limits. But believe us: it is so peculiar, it has so much personality and it is so cool that in the end you will fall asleep before its charms. Because he has … and many!
• However, there are many travelers who have not been able to adapt to the country, and returned within a few hours of arriving. Although it sounds selfish try to enjoy, you will see many unfair situations, poverty, dirt, chaos … Help in what you can, and have fun.
• Tip: wear socks always on top. To visit the temples you have to take off your shoes and put on some socks to avoid stepping on very hot ground and it is also more hygienic.
• Get ready to feel like a star and have paparazzi behind you: Indians love to ask for photos of Westerners. If you are a girl, maybe they will try to put your hand on your shoulder when you take the picture, as they told us, it is a symbol of having a relationship, say, deeper. For us, it is best to keep the distances.
• Eye with the monkeys … they are not always so cute. Don't get too close if you don't want to risk living the experience of a good bite!
• If you travel in the summer season, it is essential to take an accommodation with air conditioning. In the end it will be money well spent, so as not to spend the heat of life.
• Come back: India is such an amazing country that it is worth being discovered several times although one thing is clear … it would take several lives to understand it.