With origins dating back to the ancient Greeks, marathons have become a staple of the society of today's athletic games. Having been featured in the international Olympics since the conception of the games in Athens in 1896, the marathon has remained a very popular form of competing for runners to this day.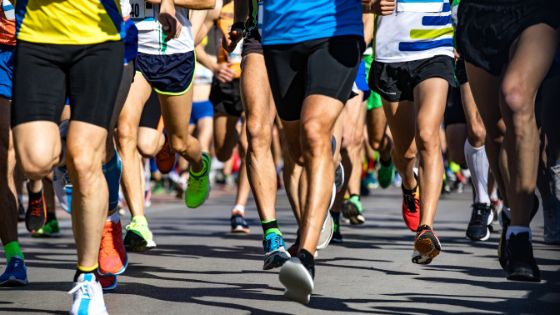 In fact, there are over 1,000 marathons held across the U.S.A every single year, with hundreds more coming in from Mexico and Canada! Now, if you have any experience at all with running marathons, you'll know that the location of the race plays a large impact on how well you do — and how well you enjoy the race.
Some cities are able to host their marathons well — so well, in fact, that many marathon organizers now have to set up qualifications for their race. This is to keep their races organized and safe for all runners, as too many runners can cause some traffic jams.
You're going to want to avoid marathons that have poor organization, and that is why we have compiled a list of our top rated marathons in North America. The majority of the marathons on this list will be from the U.S. However we will include a few for other countries as well.
1. New York City Marathon
The New York City Marathon is one of the more well known marathons in the country, perhaps even the most well known. It is the largest marathon in the world, with over 50,000 people, including this runner, participating prior to the covid-19 pandemic.
Organized by the New York Road Runners, the marathon has been held continuously in New York City since 1970 (apart from 2012 due to Hurricane Sandy and 2020 due to covid-19). In 2021, the marathon was limited to 33,000 participants.
The course itself goes through all five boroughs of New York City, beginning on Staten Island and ending in Central Park in Manhattan. The marathon course goes across the Verrazano-Narrows Bridge from Staten Island into Brooklyn, and then the Pulaski Bridge, which is considered to be the hardest part of the entire marathon. It marks the midway point, and can be a very tiresome climb for many runners.
However, if you're able to overcome the metaphoric hurdles of the race and make it to the finish line, it will be well worth it. Running through Central Park as a crowd of literally thousands of people cheer you on to the finish line is a feeling unlike any I have experienced in all my years of marathon running across the country.
2. TELCEL Mexico City Marathon
If you are looking to run a marathon in an extreme climate, the TELCEL Mexico City Marathon may just be the race you are looking for. Situated at 7,300 feet in altitude, Mexico City has thinner air and may take some getting used to.
We recommend going to Mexico City a few days in advance of your marathon, that way you can get used to breathing in the high altitude conditions. While you are preparing for your marathon, you can visit some of the city's most iconic landmarks.
A must see in Mexico City is the Museo Nacional de Antropologia, which is one of the largest and most comprehensive natural history museums in the entire world. To book your trip to Mexico City with tours to the museum included, check out Travelocity's vacation packages by clicking here.
3. Big Sur International Marathon
Taking a step out of the dense urban cities of Mexico and New York City, we head to arguably the most breathtaking coast in all of California: Big Sur. Starting in Big Sur Village, which is just south of Pfeiffer State park, you will make your way north along the California coastline.
If you're looking for a marathon backdrop that will leave you in awe for every step of the race, then the Big Sur International Marathon is for you.
Registration for the event begins August 25th, and will take place for 2 weeks. The drawing is random selection, apart from those running VIP, for charity, or if you are a youth fitness entry. To find out more information about the event and signups, head to their website.
We hope you found our list of the three best marathons in North America fascinating, and that you get the chance to try at least one of these incredible races in your lifetime.