I have been staying in India for almost ten years. Reflecting on this whole journey and what it encompasses off, it has been a roller coaster of transformation, self-discovery, extraordinary experiences, and more to it an ultimate success.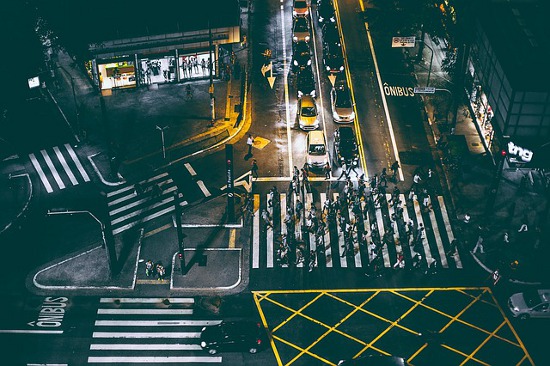 Here are some of the experiences I have learned, along with my stay.
1. Living in India is Very Different to Traveling in India
India is a spiritual, vibrant, and magical country that everyone wishes to stay. The country is so full of possibilities and faces of joy. Many visitors are charmed by the beauty and nature of the various destinations in India. However, just visiting, staying n luxurious hotels, and traveling around in Chauffeur-driven cars can be that deceiving.
This tour around will cut off from the day to day life challenges and the Indian social issues. Also, Indian is a complex country that you cannot learn in two days. Therefore, your stay in India can bring about a redefinition of your relationship with India.
2. Accept What You Can't Change
As I stayed in India for more time, I started understanding more about the functioning of the city. I started becoming more judgemental and critical. When I compared India to my homeland, I got annoyed by the lack of solutions, whereas the town has that potentiality.
This is the worst experience to live in India as I thought India was turning me into that unfortunate person that I wasn't. You indeed need accepting what you cannot change, and the fact is that I failed to do so.
3. I Can Never Be Indian
Being a foreigner in India, even if it is your whole life, it is hard to become an Indian. Gaining acceptance and fitting into the lifestyle is very much complicated. You can be able to follow up all the cultures of the city, cook the Indian food, drape a sari, have the Hinduism spiritual beliefs, a study in Hindi and with me, I have no doubt I seem more than most Indians.
But what reality hits is that you will always look different, and the Indians will forever view you as an outsider no matter how you feel at home staying in India.
4. Don't Always Smile and Be Friendly
Staying in India is not a guarantee that you will be treated like the natives. For me visiting in India, Racism is also extended. In my stay, I'm mistakenly alleged to be comfortable and of loose character. The fleshy frolicking and pornography Hollywood Movies translates to a lot of offensive attention from the Indian men.
Being that jovial, friendly, and smiley person, India has taught me to become stern and even aggressive at times to protect myself. When you are too lovely in India, this could be misinterpreted as a sign of willingness and vulnerability in India. It gets to a point even where greeting the watchmen is an issue as you are mistakenly taken for who you are.
5. There's Common-sense, and there's Indian Common-sense
Staying in India can give you the worst experiences in life. You don't have any Indian common sense; this is words that you can get from the inhabitants. You feel very much sorry for yourself. After this much irritation, I realized that my western way of thinking could never work in India. I used to take everything literally, but this is not the case. You expect someone at 9 is, get prepared, and they never show up without any apology.
I never understood the reason why Indians cover most of their items in plastic. With time dust invaded everything. I did not understand why corruption was on the rise. Then I discovered that it is only the outcome that matters in India, and not the action. When you pay the bribe, it is seen to be wrong, but when you get the desired results, then its okay.
6. Beauty Can Be Found in Unlikely Places
The fact is that India is not that aromatically and aesthetically pleasing. At first, my lack of material possessions, decay, and dirt bothered me. But looking beyond these things, I found unexpected beauty in the daily things I did. The rich smell of incense, spontaneity in the streets, the tiny temple in the roadside, this gave me a new India in my eyes. The moments, contrasts, forms, patterns, and colors to capture this are just a pure delight.
Conclusion
Your stay in India and visiting the various destinations could give you new experiences. It is not what you think till you have the feeling yourself.