If you are looking for a convenient vehicle to level up your sports experience, a golf car has got you covered. These machines can be used for various work, including landscaping, gardening, farming, college campus or event location tours, running short errands in your neighborhood, and much more. An electric golf car can carry lots of heavy equipment, and without a caddy, it is your best shot.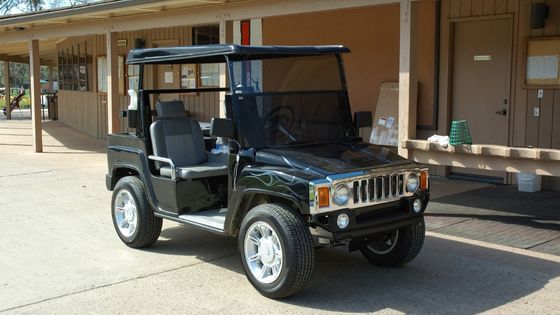 How Can Electric Golf Carts Help You?
The golf cart market is projected to reach a valuation of $1.79 billion by 2028. Alongside the traditional gas cars, the demand for electric golf cars has also risen to immense popularity recently. Here are the best reasons why you must choose an electric golf cart over a traditional fuel one:
Quieter Operations
One of the excellent advantages of opting for electric golf carts is their silent operation. Unlike traditional golf cars, these are manufactured to create less noise. It prevents the chances of disturbing your nearby areas and is also wildlife-friendly.
Since these cars are quieter, many people have increasingly used them to roam around society. It does not have unwanted engine noise, making your car ride peaceful.
Less Maintenance
An electric golf car requires considerably less maintenance. While fuel-powered carts require you to change the oil frequently, one does not have any such maintenance needs with electric carts. It is also helpful in keeping your budget and not spending much on fuel.
It is interesting to note that electric cars have no spark plugs. Additionally, very few moving parts eliminate the need for frequent part repair.
Environment Friendly
Electric golf cars are a safer option when it comes to the environment. While traditional carts emit considerable carbon dioxide and other harmful gasses into the air, electric carts work without burning any fuel. They can be readily used indoors since they have zero fuel emissions. Make sure you also dispose of the batteries mindfully to keep up with the cart's eco-friendliness.
Convenience As A Golfer
An electric golf car can help if you're a golfer looking for methods to unwind. You no longer have to change the fuel continuously. It also helps save the cost of gas since the car runs on batteries. You can always have leisure time sitting in this silent golf cart and watching your favorite game. Electric vehicles are durable and sturdy and thus are an excellent investment.
Performance
Electric vehicles can be driven up tough terrains like hills with their appealing power source, which helps them start and accelerate more quickly. It's a common fallacy that electric golf carts are less durable and have shorter lifespans than gas-powered ones. In reality, they offer exceptional speed, utility, comfort, and reliability performance. A high-power golf automobile, however, may be a preferable choice because it provides greater efficiency.
Summary
With less environmental harm and cost-friendly upkeep, an electric golf carhas proven to be a better option than a gas one. They not only live up to the golfer's expectations but also provide comfort to them.
Another advantage of an electric car is that since they have few moving parts, the depreciation is less than the petrol-run golf carts, offering you a higher resale price. Remember to charge the battery sufficiently and get started with your ride seamlessly!