A concrete mixer is often an integral aspect of the construction landscape. Leveraged to mix different materials, it helps you obtain desired accuracy and proportions of mixtures. Studies reveal that the overall concrete mixer market reached a valuation of $6,755 million in 2020. This indicates the ever-growing need for concrete mixers and promises an unprecedented demand for portable ones.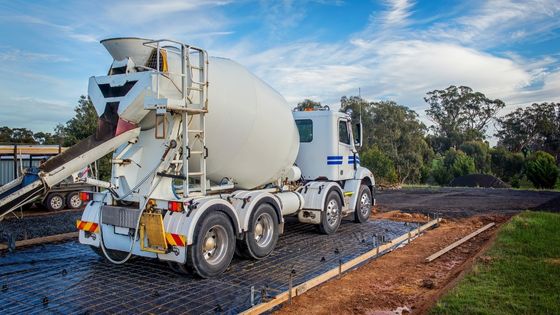 Concrete Mixers And Their Use
One of the most impressive characteristics of a portable concrete mixer is the fresh concrete it offers directly on-site whenever needed. These mixers come in handy when the amount of your work is less and fresh cement can be utilized directly at the site. It is also known to provide construction workers with enough time before the cement becomes hard. It can be powered by diesel, petrol, or electricity with easily customizable options. Below are some of the most sought-after benefits offered by portable mixers.
Saves Time
A portable cement mixer saves time and effort and mixes the contents well so that the workers can focus on other essential aspects of construction while the cement is prepared.
Physical Strain
Manually mixing aggregates can be an extremely tedious task at times. It is known to put tremendous strain on the shoulders while workers strive to achieve the perfect consistency of cement. It can also give way to severe back stress and shoulder pain. So, to avoid this, invest in a concrete mixer. It will save you from any physical pain or strain from mixing the aggregates manually.
Easy And Convenient
A concrete mixer is an easy-to-use machine and does not require any specialization. It is portable and can be moved according to the construction site. The wheelbarrow base and the small size of the mixer allow it to move quickly and offer flexibility to its user.
Saves Money
Since you don't need extra employees to get your work done for mixing aggregates like concrete and cement, you save money. You only need to invest money in a portable concrete mixer. It is one of the best investments to increase efficiency without burning a hole in your pocket.
Where Can They Be Used?
A portable cement mixer offers a plethora of uses, reasoning to its effective working. Discover all the places you can leverage before making your buying decision.
Pervious Concrete
Previous concrete has large voids with significant volumes that are interconnected throughout. Alongside cement, this structural pavement is often an intense mixture of water and other aggregates. It is interesting to note that previous concrete offers a clear passage of water, thanks to the absence of sand.
Concrete Work And Repairs
The machine finds exceptional usage in basic concrete work where one must mix sand and water with gravel. It gives way to consistent cement that is often leveraged for commercial and residential purposes.
Rapid Setting Concrete
Well-known for its rapid quickening speed, multiple companies in the industry produce this concrete. It is obtained by a thorough mixture of cement, sand, and dedicated additives. The most common uses of rapid-setting concrete are mending letterboxes and pergola posts.
Summary
From the points mentioned above, you get to know that a portable concrete mixer is highly efficient, time-saving, and cost-friendly. It can be moved according to the construction site's needs, requiring no extra employees to mix the aggregates manually. Make this much-needed investment today only from reputable online websites and scale your construction business efficiently.