When it comes to laptops, many people believe that newer denotes to faster. People remember the time they brought home a laptop and enjoyed amazing speeds. Since that day, the speed and performance of the laptop starts to wane as you use it. As time passes, it seems that your laptop has been slogging for months or even years.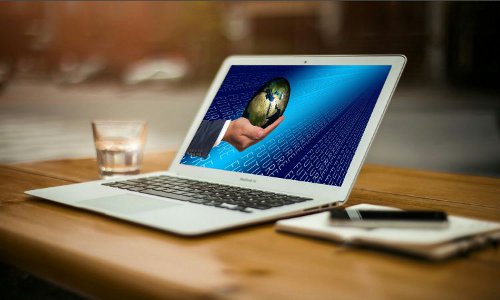 But, rather than investing in a brand new laptop again, you can follow a few of the tips that will help to increase the clock speed of your system & also helps as a La Read on and know more!
1) Restrict startup tasks and programs
Once you start your laptop, some programs will open automatically and start running. These programs keep operating in the background, which can drain CPU usage and make your system slow down. Hence, the trick here is limiting startup programs and tasks.
2) Ensure to uninstall apps that you don't use
There may be a lot of free apps that you may have downloaded on your laptop to make your tasks easier. However, you may not be using them daily. Hence, it may result in taking up memory that you don't have to spare. Thus, the next tip is to keeping your laptop free from all such unused apps to help it running without clogging.
3) Go for disk cleanup
The disk cleanup utility is a system that features on Windows. It is responsible for analyzing and removing programs and filed that are not needed on your laptop. It is an excellent tool to help your laptop become free of all files that should not be there. It is easier to access that by typing 'disk cleanup' in the search bar of your laptop.
4) Upgrade the RAM
If you see your laptop not being able to function smoothly and is hanging, it may be because of the lower memory of the machine. Hence, a quick fix is upgrading the RAM of your laptop and start enjoying supersonic speeds yet again. Addition of RAM means that you would need to get it installed. Many newly advanced laptops loaded with RAM attached with the motherboard of the computer – means it may not be adjusted.
Other ways to help your laptop start clocking great speeds include reinstalling the Operating System and adding SSD. If you have tried everything and nothing seems to work, then it is the time to bring home the best laptop in India under 25000. Have a look:
1) Acer Aspire 3 Pentium Gold P4MY Laptop
Intel Pentium Gold processor
4 GB DDR4 RAM
64 bit Windows 10 Operating System
500 GB HDD
15.6 inch display
Price – Rs.18,000.
2) HP 14q APU Dual Core A4 Laptop
AMD APU Dual Core A4 processor
4GB DDR4 RAM
64 bit Windows 10 Operating System
256 GB SSD
No vibrations and noise
More energy efficient
Up to 75% reduction in the system boot uptime
Quick performance up to 30% faster than HDD storage
Price – Rs.21,000.
Laptops are costly investments and spending an entire amount at once may hurt your wallets. Hence, you can easily spread the price of the best laptop in India under 25000 over a convenient tenor and pay fixed EMIs on the Bajaj Finserv EMI Network. Bajaj Finserv also presents pre-approved offers on financial products such as personal loans and EMI finance and more. It can easily help in minimizing your loan procedures and making it less time-consuming.