Not many people use SMS anymore to communicate with their friends, work or family, generally speaking all the Social Media apps offer chat and video services anyway and, to be fair, the social media arena is a little over saturated. You might be surprised to know that SMS is still a very effective tool when it comes to getting a message out there, yes, people still read SMS.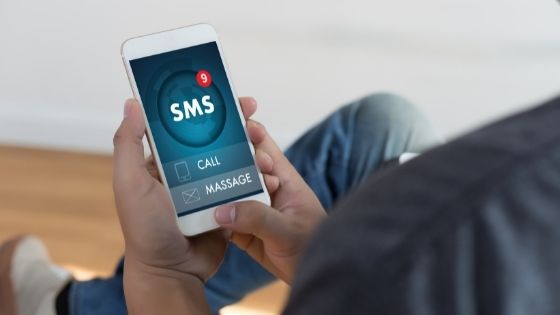 People still use SMS?
Although most people don't use SMS as a form of communication or chat they will still be very likely to read an SMS. At one time mass SMS marketing was one of the biggest annoyances available to man, then when social media took over SMS took a back seat. Companies used to be able to mass market anyone they wanted, as long as they had their mobile phone number, as time went on regulations were put into place, hence why you'll see the option to opt in or out of SMS marketing.
Higher rate of success
Companies such as Prodocom will probably be happy to confirm that, because people are less used to receiving an SMS, they are more likely to check it out, as opposed to a social media messaging that they probably get more notifications than they'd like to, potentially meaning that, they don't even read the Social Media stuff but do check out the SMS, out of curiosity rather than anything else.
Branded, targeted
Advancements in technology also mean that SMS can be branded with your company name and information, the best thing is that these days specialists can actually target your SMS data towards certain demographics based upon the date they have acquired over the years.
So, you know that you'll be getting the most bang for buck. People are more likely to read your SMS and because you don't have to send irrelevant messages to the wrong people you should find that the process is much more efficient
Services and Benefits
Some companies offer a 'one stop solution' approach which has been proven to be the most effective when it comes to digital marketing. Here are the typical services that you can take advantage of
There are no monthly or sign-up costs.
Create your SMS messages using an online platform. Campaign tools that are quick, simple, and feature-rich are available.
Email-to-SMS conversion services. Send your SMS to us as an email, including the recipient's phone number in the subject line.
Create a schedule based on a date field or a certain time.
Completely controlled opt-outs/unsubscribes
Virtual Mobile Numbers for handling responses.
Configure automated answers to replies.
Change the SMS header to a mobile number, a virtual mobile number, or an 11-character non-reliable alpha header.
The Professional Services team can assist you in putting together your SMS marketing and distributing it.
SMS Solution that is fully integrated and automated
Who would have known?
Going retro seems to be a pretty smart idea these days, even if you have an existing marketing campaign in place already, the addition of SMS will undoubtedly get your message across to the right people and, there is every chance that they will, at the very least read the thing.