When putting together a plan for a new restaurant, there are various points that immediately come to mind. This includes the location of the restaurant, the dishes and drinks on the menu, and the property's décor.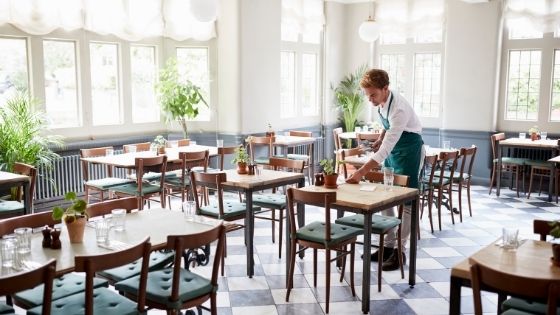 However, if you've never taken this entrepreneurial journey before, there are various aspects to starting a restaurant that are easy to overlook. The following article will focus on four you need to consider.
1. Kitchen layout
Even though it is the most integral part of the restaurant, the kitchen is often overlooked. Sure, you'll pick out all of the appliances and utensils needed for the kitchen. However, less thought is usually applied to the layout and where everything should be placed.
Picking the right kitchen layout can improve comfort levels considerably. In addition, it can improve efficiency and ensure kitchen workers avoid bumping into each other unnecessarily.
2. Keep it simple
It's not uncommon for a new restaurant to try and cater for all tastes and requirements. When this happens, however, it typically results in a cluttered, convoluted menu. That's not good because you'll need to stock a large number of ingredients to cover all menu options. The result: you either need to take shortcuts with freezing ingredients and not going fresh, or it will cause extensive, expensive waste.
To avoid this, keep your menu nice and simple. Targeting a specific customer base with, say, an exclusive Greek or Italian menu may seem detrimental to your overall profit margins, but it's the best approach to take in the long run.
3. Backup generator
You can never predict when a power outage may occur. Yet when it does happen, it can have a detrimental impact on your restaurant. Not only will it cause you to close until power is back, but it can lead to your refrigerated goods spoiling and security system failing. This could lead to more than just a loss in profits.
As a result, having a backup generator and maintaining a consistent power supply is important. As the generator pros at Generator One note, it provides peace of mind alongside gaining an edge on the local competition by keeping your doors open while they're closed.
4. A website
As a brick-and-mortar business, it's easy to overlook the need to establish a strong digital presence for your restaurant. However, the stats show that people are online searching about nearby businesses, with 46% of all Google searches seeking local information.
The result: you need an online presence, and this begins with a dedicated website. A professional, high-quality site can provide potential customers with all of the information they desire – from menu options to opening hours – within a matter of seconds. Moreover, you can incorporate a reservation system to take online bookings in advance.
Don't stop with just a website, either. You should also place a focus on social media. Facebook and Twitter are obviously popular options in that regard, while Instagram is made for sharing creations that come out of your restaurant's kitchen.