In case you are a business owner and you are always looking for ways to cut costs and reprioritize spending. With all the services you are entrusted with managing, like trade services, delivery services, payroll services, etc., there is a big possibility that you may lack knowledge of some or the other industry. In such cases, SIP Trunking can be ideal for your business to save money as well as running your business efficiently.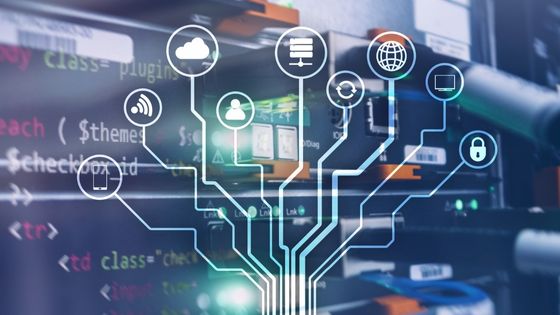 If you've thought about SIP trunking in the past but didn't understand how it works, you're in the correct place. Let's take a look at what a SIP trunk service can do for your business.
What do you understand by SIP trunk?
Functionally, a SIP trunk resembles a familiar PR1 or T1 ISDN line. But the similarities end there. In short, a SIP trunk is a way for business phone systems to make calls over the Internet & not using traditional phone lines.
ISDN lines are physical cables, but SIP trunks are entirely virtual. Internet service providers do not need to install anything extra for the SIP trunk. Everything works with your existing internet connection. With High Speed Internet Access and enough bandwidth, you can make and receive phone calls seamlessly.
Moreover, Session Initiation Protocol or SIP is a way to make Voice over IP (VoIP) calls. It is an application layer protocol for establishing real-time audio and/or video sessions between two endpoints (phones). In simple words, SIP is a technology that creates, modifies, & terminates sessions with one or more parties in an IP network, be it a two-way conversation call or a multi-party conference call.
What is SIP Trunk Service?
SIP trunk services are provided by ITSPs (Internet Telephony Service Providers), which is similar to a telephone company, except that it allows for the dial tone to businesses over the Internet. There are other significant differences as well. For example, you can use any SIP trunk service with a compatible IP PBX system. Even if your local system is not IP compatible, it can still work with a VoIP gateway.
SIP trunks are generally much cheaper than equivalent analog trunks. Companies can save up to 50% on their monthly phone bills. Calls between employees are free over SIP trunks, regardless of location. Long distance calls are also cheaper. Of course, the actual savings will vary. ISDN lines are offered in bundles of 23 lines, nothing more and nothing less. You cannot buy only the number of lines you need in the case of ISDN. For instance, if you need 30 lines, you should get 46. However, with SIP trunks, you can get as many as you need. Let's say if a small office with 20 employees are there then you only need 4 or 5 SIP trunks. And if you require more, you can add as many as you like when needed without raising a request in advance.
How does SIP trunking work?
A SIP trunk does not require any wire; to put it simply, it is the virtual version of an analog phone line. SIP providers can use SIP trunks to connect 1, 2, or 20 channels to your PBX so you can make local, long-distance, and international calls over the Internet. If you have a local PBX in your office, you can connect to your SIP trunk provider and make outbound calls on your existing system with unlimited simultaneous calls.
Choosing a SIP Trunk Service Provider
After deciding to use a SIP trunk, the next step is choosing a SIP trunk service provider. There are many companies in the market that offer their SIP Trunk service at different prices. Depending on your call volume, you can get metered and unmetered trunks. Some providers offer additional features for an additional fee. Others bundle them into the original plan. Choosing the best SIP trunk service provider can be difficult when it comes to comparing SIP trunk services between different providers. Before selecting a provider, you should consider the following points:
Network and services
Does the SIP trunk service provider have their own network? There are many resellers that sell rebranded SIP trunks, but they don't control the network. If a problem arises, your provider will depend on a different company to resolve the issue. That means you won't be able to use the phone when you need it.
Security
A SIP trunk connects you to your SIP trunk vendor over the Internet. This also means that you need to protect yourself from hackers, criminals and other fraudulent activities. Even if you do everything according to the rules and follow the security's best practices, your system can get hacked if your provider is not careful.
Customer service
Technical support and customer service are often overlooked when trying to choose a provider. Finally, there are costs and features to consider. But sooner or later, problems arise with phone service. And you'll want to go with a provider who is responsive and proactive enough to resolve your issue.
Cost
You would like to use a SIP trunk to save costs and increase savings. But that doesn't mean quality should be taken lightly. Make sure your provider offers competitive pricing for the features you're interested in. Don't just go for the cheapest fare, be prepared to pay for business class.
Many factors determine whether a SIP trunk is the best choice for your business. But between hosted VoIP and SIP trunking, there's no reason to stick with PSTN. Why should you sacrifice features while paying more than your competitors?
So, it is very important that your internet service provider gives you quality SIP trunks so that no calls get disconnected, or nothing stops your work even when a crisis occurs. Spectra is one of the most trusted brands that is known for providing high speed internet services in a wide range of areas. In the current era, everything has gone to the Internet, making it very essential for small business owners through large corporations to have a good presence in the market. Having a good internet connection helps in accomplishing your job in no time.