If we look at monitors on the surface, the only difference aside from brand appears to be the screen size. However, we're not here to talk about that when choosing your monitor as a starter.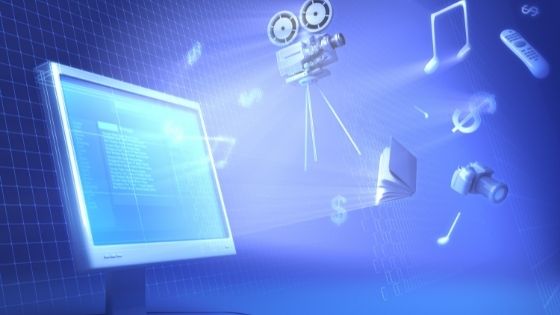 Simply put, the display you need depends on what you'll be using your device most of the time, as computer monitors have a significant effect on your productivity and overall performance. Options are varied into three broad categories: gaming, professionals visuals, and general/business use.
Gaming
One area for purchase consideration is gaming. Yes, it's becoming more popular for computer monitors to be used in the gaming world. Like the majority of the video games, they show, gaming monitors should be fast.
When speaking about "fast" in monitor terms, it refers to each display's refresh rate and response time.
Refresh Rate: Refresh rates currently run up to 240Hz. Yes, you heard that right! It will show game graphics at 240 frames per second. If that's not smooth for you, then I don't know what is!
Response Time: Since display response times are a calculation of how easily it can change colours, they can be critical in deciding whether a monitor's refresh rate looks nice.
Currently, the quickest response time on a monitor is one millisecond (ms). So, if you're looking to purchase computer monitors for gaming, the faster, the better, if not, consider other options.
Professional (Graphic Design, Photo & Video)
Are you a digital artist and a content creator? Or are you just starting to step foot in the field of visual entertainment? If so, then you're looking for a professional design/editing monitor.
Of course, when buying one, you need to learn what the monitor has to offer. Usually, when designing something presented through print or on a website, having the correct display colour is often left out of the equation.
For instance, some of us may decide to cut costs and go for a lower-end design/editing monitor. The thing is, what you thought would be the colour in mind turns out to be different on other screens. So, you should take a closer look when involved in the monitor purchase. As a starter, you can also avoid mishaps by watching customer reviews and recommendations from fellow designers and editors.
General Use & Business
Lastly, the most common type of computer monitors on the market is general-use monitors.
If you're looking for a monitor to fit right into your study table, then it's the perfect choice for you as general-use monitors can usually be found at home or work offices.
Unlike the first two monitors, they're mainly used to run Microsoft Office programs, web browsers, and other computer programs that don't need a lot of graphics processing power. It's also good for low-budget buyers as these monitors offer a fairly low price. If tag. So, it's easy to tell which monitors are for general use just by looking at their price.
Furthermore, since these products are designed to work on a limited budget, your PC won't need any high-end specifications or up-to-date updates to use these basic monitors properly. Now that you visualise how you want your final setup to function, you can now buy your monitor.
Of course, before making your final purchase, it's best to read all available feedback and specifications.