You've just gone to rehab, and you're probably feeling a bit lonely, anxious, and fearful about what's going to happen next. Or perhaps it's been a while since you've seen your loved one, and they're finally back at home, but their moods swing so quickly that you don't know how to help.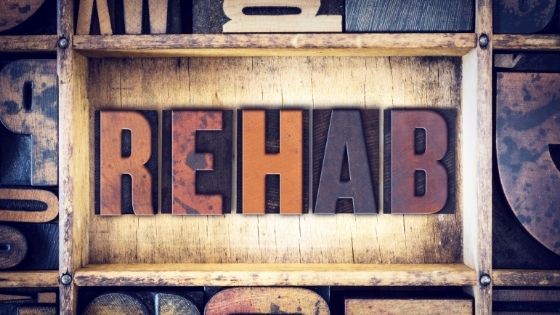 This is the beginning of a long journey filled with difficult questions, self-doubt, and unyielding hope for change for most families. Please utilize these seven things to expect from alcohol and drug rehab programs to understand better what will come in the future:
Relaxation of Boundaries
Most rehab centers encourage open, candid conversation about your addiction with other patients. They also want you to be open about your past experiences and relationships. This helps to form trust among staff members, addicts, and patients, which can help reduce the potential for relapse later on in treatment.
Detoxification
Detoxification is the first phase of an alcohol or drug rehabilitation program. During detox, individuals gradually withdraw from their addictive substance under medical supervision. Any number of physical effects may arise during this time (nausea, vomiting, sweating/chills, tremors, etc.) These are typically known as withdrawal symptoms. The intensity of these symptoms will vary depending on the type of addiction treatment center you attend.
Psychological Treatment
Most rehab centers provide a standard of care that includes some form of mental health counseling and group therapy. There is a wide variety of individual, group, and family therapies available at drug addiction treatment facilities. When choosing an alcohol addiction rehabilitation facility or drug addiction rehabilitation facility for yourself or someone you love, it is important to understand what type of experience you are looking for in rehabilitation to meet your expectations and requirements. You may need to conduct research online or via phone to understand the types of services offered by each center before making your decision to ensure it will meet your personal needs. It is also important to make sure there is a solid aftercare plan in place.
Psychiatric Care
At many rehab centers, staff members will also address any underlying mental health issues contributing to the addiction. This might include working with individuals who have been diagnosed with bipolar disorder or other forms of mental illness. In some cases, medication management may be included as part of psychiatric treatment.
Spiritual Reflections
Many addiction professionals believe that spirituality can help promote recovery from even the most severe addictions and destructive behaviors. Various programs embrace this philosophy by requiring the acceptance of a higher power or God for addicts to recover from their addictions and destructive behaviors.
Physical Exercise and Fitness
Many drug rehab centers also include access to a gym and an exercise program as part of your addiction treatment services. Exercise provides both physical and mental benefits for those in recovery from drug and alcohol addictions that can help reduce the risk of relapse. A 2009 study published in the American Journal of Psychiatry found that exercise is as effective as antidepressants for depression, so you'll likely experience even greater benefits than just maintaining your sobriety.
Access to Aftercare Programs
Today, more than ever, there are many options for individuals seeking ongoing aftercare programs once they complete their formal treatment process at an addiction recovery center or facility. This may include Narcotics Anonymous meetings, cognitive behavioral therapy (CBT), or other community support programs. Click Here to find out more about aftercare programs.
Substance abuse and addiction are very serious issues that can destroy lives and tear apart families. With proper treatment rehab programs, individuals struggling with substance abuse problems have the best opportunity to recover from their addictions, both physically and emotionally.