You will need to include both:
A copy of the real document
A certified, word-for-word translation
A copy of the real document is needed to verify that it's the actual item. Even if the immigration officers can't read what it says, they see what it looks like and compare it to their regional rules about what creates a fair document from your country. If, for example, there is no government seal on the copy of the document that the immigration officials are familiar to a conclusion of such a certificate, it might be rejected.
A "word-for-word" translation is what it says like: Not a summary, but an accurate translation of every word, even if they appear irrelevant.
Providing Incomplete Information to USCIS
USCIS needs to have accurate and flawless information to process your immigration application successfully. So, you must completely and correctly complete the different application forms. Do not imagine or depend on your thought for anything of which you are not certain, and make sure that you do not miss any questions unanswered. Instead, if an item does not apply to you, write "N/A," which means not applicable.
All of the information on your passport or other immigration documents must agree with the information on your application.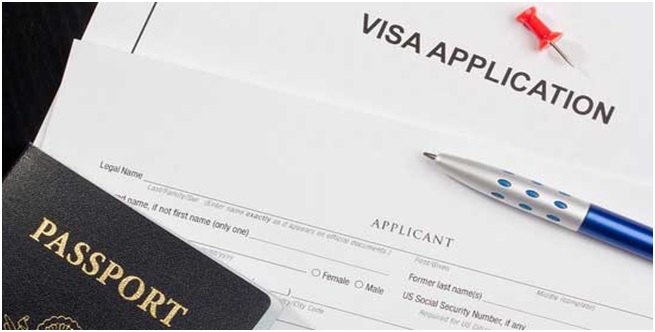 Things Need to Be Consider While USCIS Translation
1. For any document is not in English, you must provide an English translation.
Exception: You do need to translate your passport if the passport is written in a language other than English.
2. The document must be translated completely, including seals, signatures, dashes, stamps, etc. If something is not clear, the English translations should say "not legible."
3. The translation must meet the visual arrangement of the document. e.g., the translation of an official stamp must be on the same place on the document as for where the stamp appears on the original document.
4. Even you can't translate the document yourself, make sure that the translation is correct. There have been cases where the official government or notary translators do not understand basic English, and there are many errors in the translation.
5. You don't necessarily have to hire a professional translator. Though, the translation must be accurate. If there appear to be mistaken in translation, you may be expected to send your documents to a translation service.
6. If the document is being presented outside the U.S., it must be notarized. If the document is being presented in the U.S., the translation does not have to be notarized.
7. It is necessary to make sure you are always using an acceptable document for your immigration process; a summary of a document provided by a translator is never acceptable and may cause your application or request to be rejected. Before presenting anything, double-check these fields for accuracy and completeness:
Your First Name
Your Last Name
Any Middle Initial
Your Date of Birth
Your Place of Birth
Your Country of Birth
Translation Date
Who Can Provide the USCIS Translation?
The best approach to assure your translation for immigration is made accurately is to select professional document certified translation services from companies working with certified translations. Professional companies that work often with immigration stuff will make sure that your documents are fair to USCIS. By submitting accurately translated documents the first time, you can avoid difficulties like delayed processing times or getting a request for evidence.
You can select anyone else apart from yourself as long as your chosen translator can write out a statement and sign stating that the document is a genuine and correct translation of the original document. When you submit your appeal to the USCIS, you will require to give just a photocopy of the certificate like your birth certificate and the certified translation that must be in the English language. The translator should consider her or himself as a specialist who can understand both English and the target language and who can translate documents for the USCIS without making any errors. Your chosen translator will need to provide his or her name, an address, a signature, company name, stamp, and seal and the certification date as this is something the USCIS requires.
Working with a document translation service for immigration is worth the small extra price. Several translation companies have a list of translators they can find for your work. They will be sure to provide the document complete on time, and if there are any difficulties, you will have assistance to get your money back or have the translation modified or revised as the situation may be. You may visit Languex translation for a fast, accurate, and certified translation service.
One of the significant advantages of hiring a professional translator is the consistency of their performance. One thing we appreciate for sure: you will run the risk of a rejected USCIS application if you submit poorly translated documents. A professional translator or translation company will work with you during the whole process, serving to assure consistency of term language and information.
When your documents are translated, professionals are given back to you as an electronic print to check. Do look correctly at names, dates and place names. Names taking into and out of English from languages that do not use the Roman alphabet will require to have the structure thoroughly looked at. Once you are happy with the electronic print, company will post you the original translation. This will have the certification seal and signature on the document.