The internet is awash with vast numbers of advice pieces and listicles of what not to do and what to do to improve your health. The idea in this article is actually to let you know that what you're doing is absolutely fine. The data shows that we simply need to do less of the harmful stuff and more of the good. But it's about moderation, and the moniker of the best lifestyle and diet in the world is one of moderation.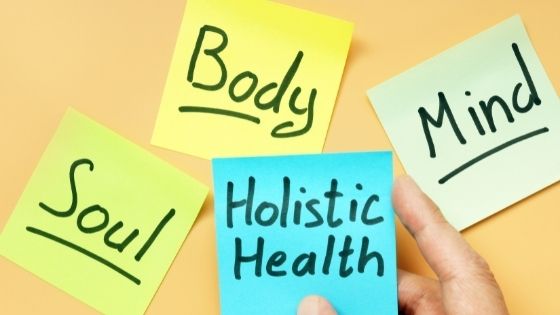 What is holistic health and why is it important?
Holistic health is about overall wellness and prevention rather than just treating diseases. The idea is also to include as many alternative organic medicines and healthy living ideas and diets that work to maintain your personal wellbeing and overall physical health. These should be organic and natural, and if they work for you and your health, then, by all means, meditation, Thai chi, and acupuncture are just a few of the alternatives out there to consider as part and parcel of holistic health care.
However, the main focus should be on integrating as many aspects of daily living into a healthy way of life and ensuring a change in mindset to one that proactively views health care.
Moderation
The key objective of a life lived in moderation is that nothing is eaten or done in excess. This includes the uptake of healthy habits that are good for us. Too much of anything, including a good thing, has been proven to be bad for us, and as such, it is the aspect of moderation in conjunction with a holistic approach to health that is the recommended way forward for good health and wellbeing.
Being able to keep a healthy body requires a fair amount of exercise, but it needn't change your life or overly take up time. Think it through and by knowing how much exercise your body needs to stay healthy, including it in your daily routines, parking further, and walking the last mile to work.
When it comes to a healthy diet, it is here where striving for moderation will prevent unwanted health issues. Increasing the right foods such as plant-based proteins, using the right whole grain carbs, and having a guide to cooking the perfect pasta will help, as knowing how to cook healthier choices will make eating them a lot more enjoyable.
Mind-body connection is as important as the previous aspects noted herein as it is critical for a long healthy life to deal with stress and the pressures of modern life.
Final remarks
The modern way is to be 'full on' and all in, and although no one is saying don't give life 100 percent, this article argues that it is more important to do the things that you like in moderation to maintain your health and wellbeing. Look into finding more things to do that provide you with a varied and holistic health outlook and program.