Redecorating isn't an easy task. It requires a lot of time and money and most people can't afford to do it all at once. This is why we make compromises and do one thing at a time, or at least one room at a time. However, the main focus usually falls on the living room, bedroom or kitchen and rarely the bathroom. The bathroom somehow gets omitted often. The main reason could be the fact that you spend most of your enjoying time in the living room and the bedroom and the bathroom is just a station along the way. On the other hand, as time goes by, it becomes more and more needed until it reaches a critical point where you need to make a whole new bathroom. We're here to share a few tips when it comes to getting your bathroom in shape.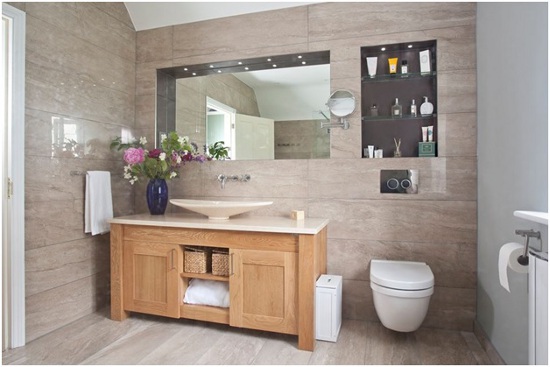 Be extravagant
Bathrooms are usually small which means a very small surface needs to be covered in material. This allows you to buy more expensive materials and equip your bathroom with high-quality tiles and floors and upgrade it for a class or even two. It's actually a great investment since bathrooms are tricky to renovate and the better materials you buy, the longer they'll last and stay in good condition. For instance, marble can really add to the classy look of your bathroom and make it stand out from other generic bathrooms. It is bound to bring sophistication to your bathroom and make you feel like royalty when spending time there.
Take care of the lighting
Similar to what has already been said, people usually focus more on the lighting in their living rooms and other rooms where they spend more time. The bathroom seems to always be neglected in this aspect, too, which is why we see poorly lit bathrooms everywhere we go. We also end up feeling like our own bathroom needs something, but we're unsure what exactly. This is why you need to pay attention and make sure your bathroom is well lit with special focus on the mirrors, showers and closets. Of course, since bathrooms are always damp, the work should be done by a professional. Moreover, if you live in Australia, their strict electricity regulations don't allow any DIY activities, which is why most people in Sydney opt for an expert electrician from Inner West that can do the job impeccably.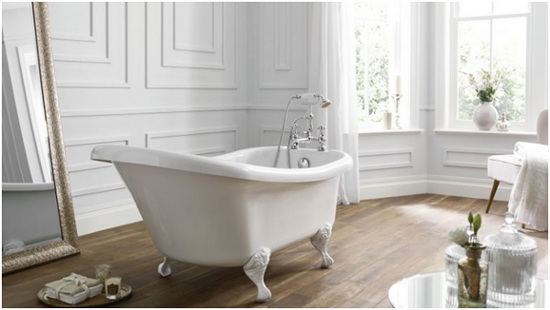 Ventilation
Ideally, every bathroom should have a window for proper ventilation since nothing can beat the natural exchange of air. Unfortunately, this isn't always the case. We buy or rent apartments and houses that were already made without bathroom windows and this is usually difficult or impossible to change. However, if you do happen to lack a window in your bathroom, you need to take good care of ventilation. It's not just about the smells. Sure, they play an important role, but the walls are often wet and damp and a good ventilation system will prevent them from premature deterioration and troubles with dampness.
Power outlets
Given that a lot of water and wet air circulate your bathroom on a daily basis, you need to secure all your power outlets. They should have special covers and additional protection from getting wet. It's an important investment in your safety and it will make your life easier knowing you can blow-dry your hair or straighten it in front of the bathroom mirror or use your electrical shaver in peace at your most convenient place.
Bathrooms are important and their redecoration should not be taken lightly. After all, it's an essential part of your home and you should try your best to make it as beautiful and functional as possible. This may even motivate you to take baths and relax a bit more once you have the appropriate environment for such activities.