Over the years, Facebook has gained immense popularity all over the world. People have started using this platform on a regular basis for leisure and work. First launched in 2004, Facebook started its journey to provide the users with a chance to connect with other people. But now it has over 2.6 billion active users and ranks number 1 among social media platforms. With so many active users, companies have started using this platform as a marketing tool. People have started using this platform to share video ads regarding their products or services. There are many promotional video templates available online on Media Medic that people can use to create their video ads.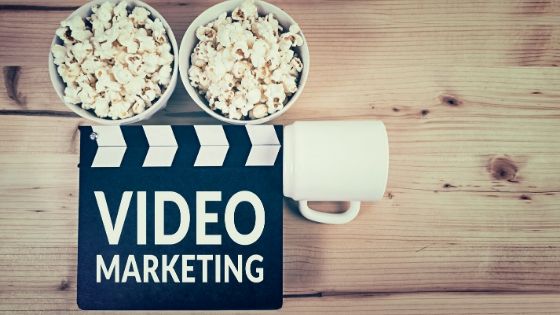 How to expand video advertising strategy
Videos have the capability to support and increase the performance of a running video ad campaign, and marketers love to use it for their benefit. Many times we have noticed how marketers use video for the short-term initiative on a campaign. People need to know how to expand their video marketing strategy. In the article below, we stated a few ways to help marketers expand their video advertising strategy.
It is important to understand that at the foundation of any successful video advertising strategy is the video itself. In other words, unless your video is of a high-quality, has a great storyline and engages users with its advantages and benefits, you are not going to see much results from the strategy. Hiring and employing the services of the best Video Production Companies can help you create videos that deliver results by engaging with their content, quality and meaning.
1. The importance of video ads
Most of the marketers know that video ads pay a crucial role in the digital marketing arena. But people are still not aware of the importance of video ads and how they help to improve the performance of online campaigns. According to a study, 50% of marketers have commented that video ads tend to get the highest ROI for their effort. Most of the time, people only see traditional ads. These video ads can help your product stand out with the help of the visuals and its dynamic nature. Users also remember a video ad for a more extended period of time than image ads, and they often recall the brands they watched in the last 30 days. Now marketers have to see how viewers interact with the video. Often we notice that watching a video ad can be more fun than looking at other static ads or standard billboard ads we notice on the side of every website. For this reason, viewers tend to remember the details of a video ad for a longer period of time than watching a traditional ad. By looking at these points, we can see how much impact video ads have on the customers. More than half the users choose to watch videos on Facebook on a regular basis, so companies should take advantage of it. They can engage more users and turn them into customers with the help of professional Seattle video production companies.
2. What is the strategy for success? Should I opt for programmatic?
If you want to level up your video advertising strategy, then it is important to think out of the box and not opt for the methods that marketers used in recent years. For videos, most of the people opt for YouTube as it ranks 2nd among social media platforms and 1st as a video streaming website. But YouTube fails to ensure the marketers if they can reach the potential audience when they want to convert. Marketers should keep in mind that most of the YouTube users open the app for leisure. They learn a new recipe, plan a trip, or learn a new language, and for various other purposes. If you sync your video ads to a programmatic vendor, this will help your video ads to follow your customers. Your video ads will pop up in various sites they visit or other social media platforms to ensure you stay on their mind for a longer period of time. We know how AI technology constantly evolves and how it helps with programmatic ads. This allows your ads to pop up in front of viewers who will most likely consider your products or services and buy them.
3. The secret behind the success: Brand Enhancement
As mentioned earlier it is essential for your brand to stand out among the crowd. For this, marketers need to think about creative ways to approach video ads. If you fail to upload a unique video, then it will fail to grab the audience's attention. Make sure to create a video ad that educates the viewers about the products and services offered by you in the limited time frame. One of the best ways to do it is by including a customer testimonial in your video ad. Marketers can also include various scenarios where the product or service can be used. This gives a clear idea to the customers where one can use the product or services. It also helps the viewers visualize themselves using it. Millennials often use various social media platforms such as Facebook or Instagram. So marketers should keep this in mind and create the video in such a way that looks appealing to them. With the help of video ads, companies can also recruit new clients and for HR purposes.
4. Measure your performance to gain success
Marketers should pay extra attention to the campaign measurement and attribution. Those who fail to measure how their video ads perform online won't have an idea as to how your budget will drive conversion. Try to search for a partner that can provide you with a comprehensive measurement tool. This tool will help you understand which way customers approach conversion and how much time it takes to complete the whole process. With the help of this information, you can reduce the time it takes to influence conversion. At the same time, it helps with increasing the sale of your product and service.
Those who want to create an advertisement for free should head over to InVideo. This ad maker provides users with a large number of customizable ad templates. People can also use some of the amazing features, such as graphics, animation, and transition. They also offer other editing options for the video ads, and one can directly share the ad on various social media platforms.
From the points mentioned above, marketers can get an idea of how to expand their video advertising strategy. The method does not include any tough steps, and people can follow it without a hassle.