Are you a good writer? Do you have a knack for stringing together words to create sentences that flow well? If so, you may be wondering what you can do with your talent. The answer is content writing.
Content writing is a diverse field that can encompass everything from writing website content to creating marketing materials to crafting blog posts. If you have a knack for writing and you're looking for a way to put your talent to use, content writing may be the perfect fit for you. All you require is a good internet connection like Spectrum Internet® and you can start your content writing journey right away.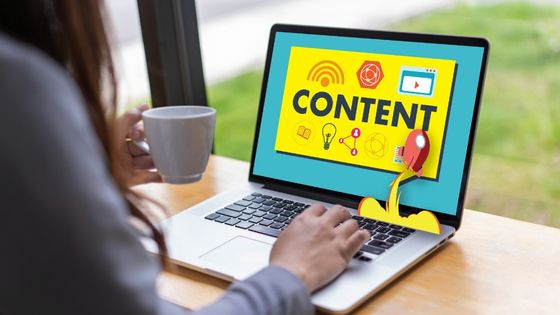 Content writing is a vast and varied field, with many different sub-genres and applications. In its simplest form, content writing is any writing that is done with the purpose of communicating a message to an audience. This could be in the form of an article, a blog post, or even a social media update.
Content writing can be found in many different industries and businesses, from newspapers and magazines to digital marketing and advertising. There are also many different content writing styles, from the formal and informative to the more creative and expressive. And with help of technology and online tools, you can create great content in lesser time.
In this blog post, we will mention some of the best content writing tools that you can use to create your content.
Siteliner
Siteliner is a quite new yet extremely useful tool. It allows you to check your website for duplicate content, broken links, and other potential problems. It's a great tool for webmasters and SEOs to use to analyze their site's health.
Hemingway
Hemingway App is a tool that helps you to improve your writing. It is named after the famous writer Ernest Hemingway, who was known for his clear and concise writing style.
The app highlights long, complicated sentences and common errors so that you can edit your writing to be simpler and easier to read. It also provides a readability score that rates how easy your writing is to read.
SEMrush Writing Assistant
If you're a content writer, you realize the importance of creating high-quality content. But sometimes, it can be difficult to know where to start or how to improve your writing. That's where SEMrush comes in; SEMrush is a writing assistant that provides real-time suggestions as you write, so you can create the best content possible. It's like having a personal editor right at your fingertips.
Rank Math SEO
If you're looking to improve your SEO, you've likely come across RankMath SEO. In this blog post, we'll take a look at what RankMath is, how it can benefit your SEO efforts, and how to get started with it.
RankMath is a popular SEO plugin that is used to help improve a website's search engine optimization. It is a free plugin that can be used with WordPress websites. The plugin has a wide range of features that can be used to improve your SEO, including optimizing your website for Google's Rich Results and AMP.
ProWritingAid
ProWritingAid is a powerful tool that can help you improve your writing. It provides in-depth feedback on your writing, including grammar, style, and clarity. It also offers suggestions on how to improve your writing. ProWritingAid is a great tool for any writer, from beginners to experts.
It offers a wide range of features, including grammar and style checks, a thesaurus, and more. ProWritingAid can help you make your writing clear, concise, and effective.
Frase
If you're looking for a great way to improve your writing, you should check out the Frase writing tool. This tool is designed to help you streamline your writing process and make your writing more efficient. With Frase, you can quickly create outlines, edit and revise your work, and even collaborate with others on your writing projects.
Whether you're a student, a business professional, or a writer, the Frase writing tool can help you get your writing done more efficiently and effectively. So why not give it a try? You might be surprised at how much it can help you improve your writing.
Wrapping Up
In conclusion, the best tools for content writing are those that fit your needs and help you produce the best work possible. Experiment with different tools to see which ones work best for you. There is no such thing as a perfect tool for everyone, so find the ones that suit you and your writing style the best.