Whether you want to think about it or not, cybersecurity is one of the biggest risks that business owners have to deal with. When the internet was new, the only thing you had to worry about was the occasional phishing email. In today's environment, digital crimes have advanced as quickly as any other aspect of technology. To stay up to date, read about these five things you need to know about cybersecurity.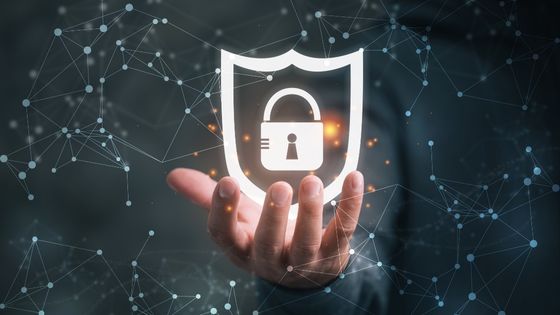 1. Cloud Technology Is the New Frontier
Similar to many other types of digital services for business owners, cybersecurity is moving to the cloud. What you need to know about it is that SASE technology is the new frontier when it comes to keeping your data and network safe while improving connectivity, speed, and access.
This type of infrastructure, known as secure access service edge, helps business owners like you prepare to shift security needs to the new standard in digital progress. Having security taken care of in a cloud-native format allows you to take advantage of simple solutions without accepting any extra risk.
2. Mobile Devices Are Security Risks
Another critical update to keep in mind is that mobile devices are often the greatest security risk to your business and the data that you use and store. Most traditional cybersecurity protocols don't take into account the weaknesses of mobile devices because they never had to. Combine that with the fact that a huge amount of business takes place on mobile devices, and you have the perfect recipe for security attacks.
When you're browsing security solutions for your business, keep tabs on how the protocol treats mobile devices. With the help of cloud technology, many companies can offer you holistic protection.
3. Artificial Intelligence Is Innovative
While it may sound like something from a science fiction film, you'll see that artificial intelligence is a reality, and it is helping tech companies innovate in the cybersecurity field. From handling huge data loads to taking advantage of the ability to map risks, AI is what you need if you want next-level protection.
It's worthwhile to study the improvements in machine learning. That way you can understand how AI impacts your business's ability to ward off attacks before they ever happen. The fact that AI programs learn over time means that you won't have to rely on human intuition to find the next vulnerability. You can protect what you need to protect with the assistance of AI and automation software.
4. Data Is the Prime Target
This will probably come as no surprise to you, but the aim of the majority of attacks is data. If you store any amount of personal or sensitive data, from your customers, staff, clients, or otherwise, then you need to understand how important it is to protect where you store your data. There are a number of steps you have to take in order to clean up your cybersecurity. Consider the following as the bare minimum:
Do an access audit
Clean up your databases
Sweep for weak points
5. Human Error Is a Continuing Issue
While AI and cloud technology can provide you with newfound confidence in your security, they can only do so much until human errors happen. The reality is that employees and staff can still make mistakes that can damage your security profile and lead to major issues for your organization.
There are many ways that your employees may create security risks. From repeated passwords to compromised mobile devices, these instances can create havoc for your organization. In fact, hackers specifically look at the weaknesses that internal employees represent.
To work with this problem, you can get ahead of these risks with education. When you make security a priority in your entire organization, you can reduce the chances of human error. Make sure to institute regular security checks and training sessions regarding personal and company cybersecurity.
By staying up to date with the trends and progress in cybersecurity, you can keep your business protected and focus on what really matters for growth and innovation.