Some people will collect bags as a passion. Others might use the same one over and over again until it gets worn out. No matter where you fall on that spectrum, it is a good idea to have more than one at home for you to use for different occasions. Even if you do rely on your everyday bag for the majority of the time, consider investing in the following styles so that you're not caught short should you find yourself in a situation where you need them.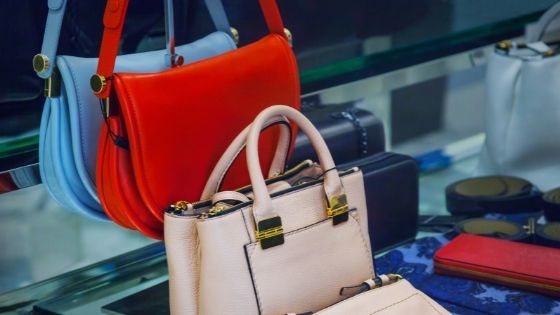 1. Clutch Bag
Clutch bags aren't always practical, but they are ideal for formal events or parties. They are stylish in design, and depending on their size, can fit at least your essentials like a purse, keys, and phone for when you are out on the town. These snakeskin clutch bags are a great example of how these styles can complement an outfit for formal occasions.
2. Backpacks
There are casual backpacks that can be used more as a fashion statement, perhaps as an alternative to a shoulder bag for everyday use. These can be more comfortable as they will distribute the weight more equally across your shoulders. You should also invest in backpacks that are designed for hikers as these will be useful for activities such as this, or even when you are traveling as your carry-on luggage. These have been designed specifically with comfort in mind, so while they might not be as stylish as casual designs, they are certainly worth adding to your bag collection at home.
3. Duffle Bag
Duffle bags are also perfect to use for carry-on luggage for planes or using as an overnight bag if you're staying with friends or at a hotel for the weekend. Unlike standard suitcases, duffle bags are more versatile and can often fit into space more easily, depending on how full they are, which is why they are so ideal for traveling purposes. Barrel-shaped duffels are a little more stylish, however, which can make them more popular with those who are more fashion conscious.
4. Tote Bag
The tote has risen in popularity in recent years, particularly as people are becoming more environmentally conscious. They are very versatile, and you can use them as an everyday bag to carry your purse, water bottle, books, and other essentials, or you can choose to use them as reusable grocery bags when you go shopping. Many stores sell branded totes as part of their merchandise these days, and even individual designers place gorgeous images and patterns onto them, which makes finding a tote bag that you love shouldn't be too difficult.
5. Shoulder Bag
Finally, shoulder bags are perfect for everyday use and are likely the type of bag that you own already. There are various styles a typical shoulder bag can come in, such as satchel, messenger, saddlebag, and even totes are technically shoulder bags. What style you choose will come down to your preference, but these types of bags are a must for everyday purposes.
Go through your bag collection at home and see if you're missing any from the list above. If so, add them to your stash as soon as possible so that you have at least one bag for every occasion.