A personal loan is an unsecured loan that can almost instantly reduce any financial burden on the borrower. Personal loans carry benefits such as special offers, simple eligibility criteria and competitive rates of interest. The biggest advantage is that this type of loan can be used for any purpose by the borrower, making it a convenient solution for emergency expenses. Personal loans can come to the rescue not just in times of financial crises, but also when you want to fund lifelong dreams such as availing a marriage loan to finance the wedding you've always wanted. Read on to know more about the applicability of personal loans and how you can get personal loans online.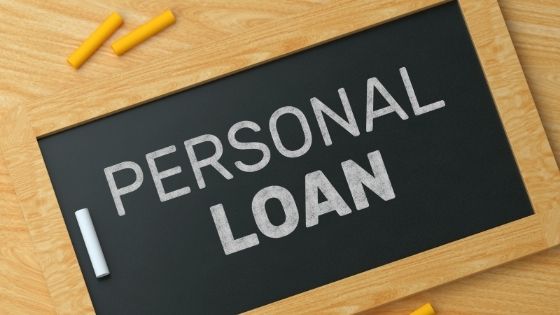 6 Times When Online Personal Loans Can Be A Saviour
1. Debt-Consolidation Loan:
Debts and expenses related to credit card bills or heavy loans can be difficult to manage. In this scenario, personal loans can help with debt consolidation. Taking out a personal loan online to pay off your debts can help you get your finances back in control in a timely manner.
2. Medical Emergency Loan
Medical emergencies can strike unannounced and leave a dent in your funds. This is especially true for those who don't have dedicated medical insurance, or if it does not cover the expenses adequately. Since the application and approval process for personal loans online is typically quick, a personal loan can come to your aid in this situation.
3. Marriage Loan
Weddings are a huge celebration and milestone, especially in India. Most people save up their whole lives to have the wedding of their dreams. However, event planning is getting costlier every day and the standards are rising too. Hence, a marriage loan can help you cover the expenses so that you can have your dream wedding, stress-free!
4. Home Renovation Loan
Everyone wants to have a home that is welcoming and beautiful. With new trends popping up every other year, keeping your home interiors trendy has become a big deal. Home renovations can be very costly, and not having enough funds to cover it can put renovations on the back burner. Taking out a personal loan online and using it for home renovations can help you fulfil your dreams of an ideal home.
5. Vacation or Travel Loan
Modern lifestyles can lead to intense burnouts, and the best way to beat the exhaustion is a great vacation. But vacations can be expensive and your dream vacation might cross over your budget limits. An easy solution to this is taking out a personal loan online and using it as a vacation or travel loan.
6. Education Loan
Education is a critical aspect of life where quality is of utmost importance, and it does not come cheap. In order to ensure that you get the best possible higher education, you may have to go abroad which can empty all your funds. Even for parents looking to secure their child's future, educational expenses can be very demanding. This is where personal loans can come to your rescue. A loan for educational purposes can help pay for tuition fees, accommodation, academic essentials and so on.
Conclusion
Before getting a loan, evaluate your options and assess your personal needs. On the basis of your requirements, you can scan the market for the top options, compare them and find one that suits you the best. Research is essential, and so are factors like loan tenures, credit score, repayment history, and interest rates. Today, you can apply for personal loans online and use tools such as Personal Loan EMI calculators to ascertain which loan is the best fit for you.