If you are fit and healthy and you dread going to work every day, have you ever considered setting up your own small business? Many Australians have done just that and they are much happier being their own boss; you might be thinking you don't have the talent to set up a business, yet garden maintenance might be the perfect choice.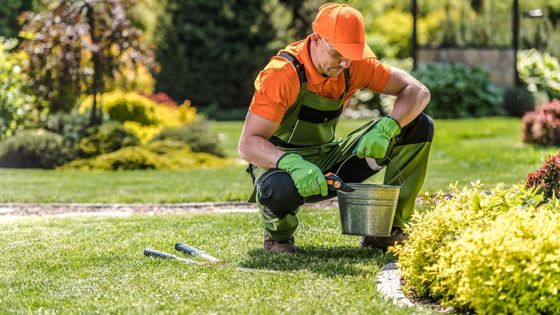 Huge market
Whether you live in Sydney, Melbourne or Brisbane, you are surrounded by residential areas and most of the owners don't have time for gardening. By offering a flexible menu, you should find sufficient business to make a living and as you gain more hands-on experience, you can take on things like turf laying and building patios and decks.
What you will need
In order to offer garden maintenance services, you will need to have the following:
Flat bed truck – Used to ferry you and your equipment to the customers property, while also to remove waste and cart plants around.
Lawnmower – With zero turn mowers, John Deere have the best grass cutting machinery, which is heavy duty and designed for commercial use. You could get by with a single push-mower to start and build up your machinery as your business grows.
Hand tools – Rakes, spades, shovels and brooms are all needed when gardening, along with pruning shears and a wheelbarrow. A chainsaw would be a valuable asset that would save you heaps of hard physical work when pruning or shaping trees.
Prior to actually investing anything, you should crunch the numbers and calculate a cost for each service and compare your prices with the market.
Create a business plan
This is a critical document that lists every aspect of the business; a short overview of the what the organisation is about, the start-up and running costs, plus a detailed marketing plan that outlines how you will generate business. The average size of a business plan is 10-15 pages and when you are happy with it, hand it to a business coach and see what they have to say. If you would like to train as an environmentalist, here are some details.
Register the business
Of course, you must register the business and a sole trader would be the best option; take out some public liability insurance, which is compulsory in Australia and then you are ready to go. Talk to a local accountant and they can set up a bookkeeping routine to record all transactions, plus they can advise on taxation and super payments.
Online Courses
You can become a qualified arborist by enrolling in an online course and that teaches you what you need to know about tree and shrub care. You could extend that to obtain tree surgeon certification, which is much harder to get and permits you to fell trees and carry out tree surgery.
If you are hard-working and easy to get along with, you are sure to acquire regular customers and you can say goodbye to working for someone else and create a business that enjoys steady growth.