Local business owners need to answer a crucial question – how can you attract locals in your area to your business?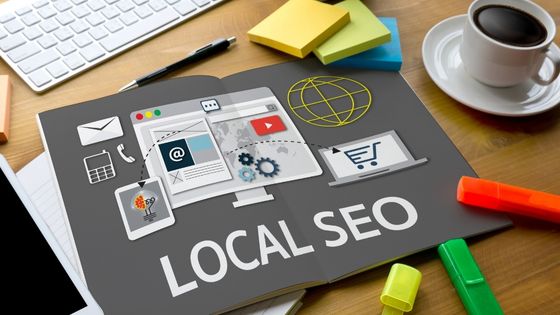 Within this dilemma, there are a few sub-questions:
Do local people know about your offering?
Where do people find out about local businesses?
How can you ensure more people see your offering?
At LocalTales, we're on a mission to help community members find out what's going on in their neighbourhood. That means getting businesses in front of their audience – potential local customers.
However, directories like LocalTales aren't the only option available to local business owners.
Relying on word-of-mouth marketing or traditional advertising to raise awareness will only get you so far.
To supplement these marketing techniques, you need a local SEO strategy to increase your online visibility by ranking higher on search engines like Google.
What is Local SEO?
So, we'll assume if you're here, you already know about SEO. But perhaps you're unclear how local SEO is different.
We must first grasp what local search means to comprehend the purpose of local SEO.
When someone uses a search engine to look for information about a specific location, they engage in a local search. Finding something "near me" – businesses, events, things to do etc. – is the purpose of the search.
Therefore, a local search is more focused than a general Google search, such as looking up a word's definition or a celebrity's age.
Local search optimisation (Local SEO) is applying specific strategies to help your company appear higher in these local searches.
Why should you bother?
What is the value of appearing higher in local-oriented searches?
More eyes see your business (always a good thing.)
Appearing higher in search rankings boosts your credibility.
Local search traffic should have a better conversion rate than generic traffic because searchers actually want to engage with a local business.
You are more likely to get foot traffic to your physical location with more online visibility.
Over and above your usual SEO efforts, there are specific Local SEO strategies you should implement to get seen on Google and attract this targeted traffic to your site.
Let's whizz through a selection.
1. Optimise Google Business Profile
Your GMB profile (Google My Business) is a powerful tool for reaching local customers. Through it, you can provide local searchers with essential information such as your location, hours of operation, products and services offered, and customer reviews.
Adding all the correct information here can help you foster engagement with locals, interact with their reviews, share photos, and provide business updates on products and services.
Getting your GMB profile right is the foundation of an effective local SEO strategy.
Also check: Top 100 Free Business Listing Sites USA
2. Cultivate positive reviews
Who knew it? Positive reviews are good for your business!
Of course, there are several specific ways in which collecting positive reviews will help your online presence:
Positive reviews are a crucial ranking signal for Google's local algorithm. Get more of them, and Google's bots understand that that means local people like what you're doing, so they'll put you higher.
Positive reviews increase consumer trust, usually leading to increased clicks to your business. The higher up the page and the higher your review score, the better your CTR (in theory.)
A high review rating from a large local sample boosts your credibility and can differentiate you from competitors in the area.
Wherever possible, encourage your loyal customers to engage online and leave positive reviews to reap the local SEO rewards.
3. Mobile is the future, so optimise for it!
Look around you in public. Everyone is on their phones. It's not rocket science; it's fast becoming the standard method for search queries. That's why mobile optimisation is crucial for businesses looking to reach local customers.
Many users are looking for immediate solutions nearby while they're on the go. So, what doe that mean? It means you'd better have a frictionless mobile experience for users as they navigate your site.
Ensure:
A quick loading time
Bigger, easy-to-read fonts
Concise use of images and copy
Intuitive UI for a great mobile experience
Not only is just good practice to offer a pleasing experience, but Google also takes notice and ranks your site for how mobile-friendly it is. You guessed, the better your site performs for mobile, the more likely Google will send you up those rankings. In a more competitive environment, those who don't take notice will find other businesses overtaking them.
4. Use local-specific keywords
One of the fundamentals of any SEO campaign is to stay true to content marketing principles, ensuring relevant, valuable content for the user.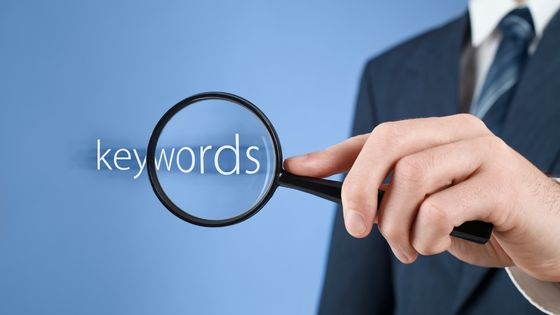 Including local-specific keywords in your content is one way to ensure this relevancy.
And, of course, Google has various metrics to test your content's relevancy. So, adding those local keywords will help your business appear in local search results for relevant queries, increasing your visibility to potential local customers.
Furthermore, local-specific keywords allow you to target an even more specific geographic area, say a suburb within a city. This specificity ensures content reaches the right, targeted audience and isn't wasted on a broader, less relevant audience.
5. Build local links
Again, link building is a fundamental element of any SEO strategy. For a local-specific approach, you need to prioritise local links.
You want to target high-value backlinks from high-authority location-relevant sites.
That means reaching out to local institutions to cultivate backlinks, offering to write guest posts on high-authority local sites, and ensuring local listings sites feature your business.
Not only do these offer opportunities for exposure on other sites, but Google's crawl bots also pick up on these links. These local citations impress Google and show you're a reputable, relevant business in the area. This can be a boost for higher local search rankings.
Final Thoughts
These five local SEO strategies are just the tip of the iceberg regarding what local business owners can do to boost rankings for local search queries.
It's worth reiterating the whole purpose.
As a local business owner, you live and die by whether or not you can get your business seen and then convince potential customers to convert.
Let's say somebody in your area searches for "local restaurants near me."
It logically follows that getting your restaurant way up high on the SERPs for this query gives you a better chance of getting a customer.
Therein lies the key to why local SEO is a worthwhile investment for local business owners.