Ranking on the first page of Google might seem like an impossible task for a small business, especially if they don't have the expertise in the area.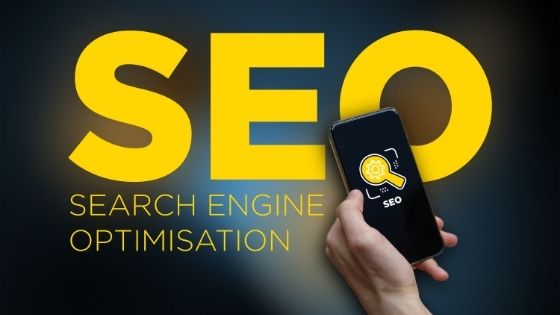 But nevertheless, SEO optimization should be one of the priorities for every small business since it increases the traffic to the website, improves their online visibility, and also is an effective way to attract new prospects. So, if you're looking to improve the SEO strategy of your small business in 2022, we've got you covered. Here we have compiled a list of SEO tips for beginners in this field.
Inbound Links
In 2022, link building is still a vital factor that determines the ranking of your website on search engines. Inbound links are defined as incoming links from other websites to web pages of your website. For example, if you have an e-commerce store for vegan skincare and other websites feature your products, then they will link back to the product pages of your website. Google determines the authority of your website based on the number of backlinks.
But also, Google takes into account the quality of backlinks. So, more reputable and popular sources that are also relevant to the topic of your website will be deemed more important than acquiring numerous backlinks, albeit from suspicious sources.
If you've set up Google alerts, every time some online publication mentions your small business or specific products and services and they don't reference back to your site; it's a good idea to also reach out to them and ask them to link back to your website.
Internal Links
Internal links are also important for the user experience on the platform as the users will find it easier to find similar web pages that dive into more details in certain topics. This will decrease the bounce rate as they will move further into your website. Plus, Google tends to prioritize sites that have lower bounce rates, and it's an important element that allows search engines to crawl other pages of your website.
Content
As we mentioned, the user experience on your website is important. This is why it's a good idea to focus on creating evergreen and relevant content for your audience. If you have a blog, it's even better because you have more space to create even more content and target certain keywords, which will improve the ranking of your website.
Based on the latest trends, keep in mind that some users use smart assistants like Alexa and Siri to surf the web, and they might phrase the keywords differently when they are talking to their virtual assistants. So, taking the time to do thorough keyword research is a vital step that would yield a better result in the long run, but always keep in mind your user's needs and the intention behind the queries.
Google My Business Account
In case you have a traditional business, then Google My Business Account will become a great partner to your SEO success. It is a tool that will verify your business as a legitimate establishment and locate it on Google Maps. It also gives you a chance to show up in the top results, especially for searches in your local area. Plus, it offers another opportunity for users to leave reviews and connect with your brand.