Pets are part of the family and caring for them is a passion for many of us. But what if you want to be more than just someone who loves animals? There are many rewarding careers in this field.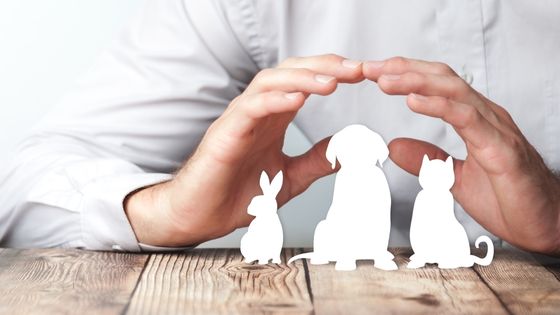 A quick Google search will turn up local animal-related programs in your area, including veterinary assistant courses and pet grooming classes; there are many opportunities to get into the pet care field, and now is a great time.
The Skills You Need
Even if you don't have formal training, you no doubt have valuable skills that can help you in this industry. Developing your skills and being able to offer something in addition to just your love of animals will help you land a great job, though obviously you will need formal qualifications to work some careers.
Here are some skills you might want to develop:
Basic Animal Care and Handling – Taking courses in animal care will develop and hone your innate abilities to work with animals. It will also give you a better understanding of what it takes to care for animals.
Animal Health Skills – Recognizing signs of illnesses in animals and knowing how to respond can be a lifesaver.
Customer Service Skills – Being able to greet and serve customers with a smile is essential to the job.
Sales Skills – The pet industry is full of businesses – and for the business to succeed you will need to sell something, even if that is 'selling' an animal from a shelter which needs a home. People skills and sales skills will come in handy no matter how you work with animals.
Business Skills – If you want to run your own business, having some experience with business management and marketing will help you succeed. Businesses like Vetcelerator.com are set up to help animal businesses succeed. It's well worth getting some help when it comes to managing a business!
Getting Started in The Industry
There are many ways to get started in the pet care industry. The first is to find a job that suits your skills and abilities. Searching the internet for a local animal-related program will help you find one.
If you're interested in a particular job, consider gaining experience by volunteering with local animal shelters or rescue organizations or look up local breed clubs or associations. You might also contact multiple clubs and see which ones seem interested in you first.
Once you've found potential employers, start contacting them, visiting their websites, and filling out applications.
Making a Name for Yourself
After you've had some experience in the industry, you might want to consider becoming a professional pet care provider. Even if you don't want to be a trainer, dog walker, dog sitter, etc., your local animal shelters or animal rehabilitation hospitals might have openings for people who can help with transport or animal care and handling.
Even if you have no experience working with animals, often being known as an energetic personality can get you in the door! If you've been volunteering with animal hospitals or shelters, they might have connections to different businesses that hire their volunteers.
Remember that networking is key to finding work in this field; participating and volunteering at local events may help you get the word out that you're available for work.