Are you thinking of attempting to become a pilot, or have you ever wondered what are the skills that every pilot needs to have? You will likely know the basics, which include taking off, landing and dealing with emergencies as and when they come up; however, they go a lot deeper than that.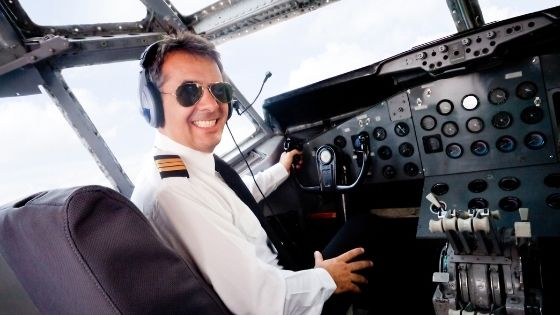 This list will go into more detail about not only the actual skills pilots need, but also the soft skills that are required. Soft skills may not be officially mentioned in pilot training, but they are instead what most people would consider personality traits, which are still very important when it comes to effectively taking to the skies.
An Ability to Command and Command Presence
There isn't much of a shadowing process or a ladder to climb when you are a pilot, instead you start in the driving seat and it's go time. They have to do everything themselves, which is a lot of pressure to deal with. When you get a pilot license, you're in charge, so that means they need to be able to demonstrate what a lot of instructors refer to as a "command presence."
Being a pilot boils down to a combination of both leadership and technical skill, both of which need to operate hand-in-glove at the same time. The technical tasks can be learned, but the leadership is a lot harder for someone to pick up (though not impossible) if it's not naturally built into them. Leadership skills manifest themselves as:
Being able to solve problems quickly, analytically, and accurately while also keeping the decision logical and within a set framework;
An ability to remain aware of your surroundings and of things that may be changing within those surroundings;
An ability to adapt;
Confidence in your abilities; and
Remaining calm under pressure.
Strong Math Skills
Both math and physics are incredibly important subjects that pilots need to be well-versed in. There are formulas available to help get through certain issues that arise; however, a natural ability with this or a strong understanding of math is better as it means better decision-making. Math can be learned, and so if you are hoping to become a pilot and aren't confident in your skills, then you should consider taking some online courses.
Websites such as Straighterline can be very effective when it comes to learning new subjects. They offer a general calculus course online that will help with your overall math ability, plus a variety of other courses that will also provide assistance.
People Skills
You will be in charge of other people as a pilot as most planes will often have more than one person in the cockpit, so clear communication and an ability to get along with people is an essential trait. This is also important for general enjoyment of your job. If you are tough to get along with, then flights are going to feel much slower as the chemistry between yourself and your colleagues could be lacking.
Conclusion
There are many different skills that a pilot needs to have, which include both the technical skills of flying the plane but also others that aren't necessarily covered in training. Some of these are discussed above.