Guitar tuners are essential tools for professional guitar players. A guitar toolkit is incomplete without them. Without finely tuning your guitar, it won't sound perfect. However, to purchase the most suitable guitar tuner, you need to learn a few things.
Keeping any guitar perfectly pitched is fundamental and helps you acquire the best sound. That is why, getting a fine tuner is essential to fulfilling a guitar's toolkit. Before selecting a tuner, look through the types of guitar tuners and the critical components to consider.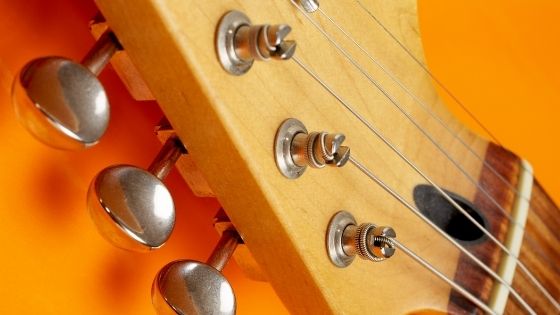 Kinds Of Guitar Tuners
Here are the different types of guitar tuners that you need to be adept with before you choose to buy one for yourself.
Guitar Tuners – They are designed for specific notes and specific tunings meant for guitars only.
Chromatic Tuners – They are highly popular types of tuners for guitar. Chromatic tuners detect all 12 notes you get to tune in Western Music on a chromatic scale. Tuning is done for a note at a single time, and these units are the most inexpensive options.
Polyphonic Tuners – These are the most innovative and recent ones in the market that let you tune your strings simultaneously. Polyphonic tuners allow quick adjustments on the go.
Strobe Tuners – Although these are the costliest ones, they are also the most precise guitar tuners. They might be challenging to read for some users, but the extra accuracy is worth it.
What Are the Best Guitar Tuners?
It would be best if you considered a handful of things when you shop for a guitar tuner. Here are the considerations to make before you make a choice.
Display
The display screen of the tuner is not always easily readable. For live shows and a final tune-up, backlighting is necessary. Performing venues are often dark, and it can be difficult to tune when it's hard to see. So even for stages, you need a tuner onto your pedalboard, ensuring it does not only lit up but is also clearly visible from a distance.
Battery
For clip-on tuners and do not have an AC plug, battery life is vital to tour for extended periods. Battery-powered tuners do not notify you when the battery is low and can be a problem when you are on the go. Plus, small-size batteries are not readily available in the market.
Accuracy
This one is the most crucial attribute among all others. Tuners use the meter of a cent to measure accuracy. One-hundredth of a semi-tone represents a fret on a guitar's fingerboard. For even a faster overview of tuned strings, some tuners let you adjust all the six strings by strumming them at once. This can be a huge timesaver.
Connection
You get pretty different options for connection, and all of them work pretty well. When you practice in a quiet spot, you need an external mic to get the job done. But clip-ons make an excellent option as they can detect notes entirely based on vibrations.
A mic-based tuner can be challenging to operate when in a nuisance. However, vibrations bypass all of those and allow you to tune regardless of the decibel level in your surroundings.
Endnotes
A guitar tuner completes your guitar kit, and only a finely tuned guitar is fit for composing greats melodies. So, make up your mind today and calculate your requirements.