The way that potential clients, partners, and even competitors find your law firm online has changed a lot in recent years. Almost everyone has the internet at their fingertips at this point, which makes it easier for them to find a law firm that suits their needs. Your firm's online presence is more important than ever before because of this. Luckily, creating a site for your law firm is not as difficult as it might seem at first glance. Here are some tips that should help you get started with building an effective site.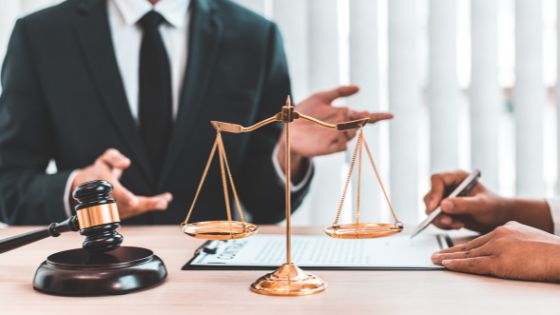 Have a Brand Strategy
If you want to build a good website for your law firm, you should start by defining your brand strategy. What is your goal with your website? What kind of visitors are you hoping to attract? What is your firm's niche? How do you want people to perceive your firm? What kind of language do you want to use on your site? By answering these questions and having a clear idea of who you want to reach, you'll be able to create a website that will serve as a great tool for attracting and retaining clients. You need to start with a clear understanding of how your site will support your most important goals.
Build a Responsive Site
Another important thing to consider when creating a website is making sure that it is responsive. A responsive site is one that renders properly on different devices. You might think that this isn't an issue for law firms since people are more likely to be searching from their desktop computers. But the truth is that a lot of people now, regardless of age, browse the web from their smartphones. People who are on their phones aren't looking to have an in-depth experience with your firm. They are just looking for a way to find out if you're a good option for them.
Design Your Site Well
Law firm web design needs to be excellent. You need to make an impression with every single element of your site from the fonts and colors used, to the layout, to the images and visuals. A site that looks dated and unprofessional will turn off potential clients and partners before they've even begun reading your content. To create a great design for your site, you can work with a design agency or firm, or you can use a DIY design tool to create your law firm's website. A good design can help you to communicate your brand and your message in an effective way. It can help you to convey the right type of feeling and emotion to people as they visit your site and see your content.
How you go about creating your site will have a big impact on how long it takes to complete and how successful it is. Make sure you are ready to work on your site full-time. Whether you hire outside help or do everything yourself, you need to be 100% committed to getting your site live as quickly as possible.