Are vinyl windows and doors Newmarket the same? Heck no! These windows and doors are created using different materials and techniques. Vinyl windows are generally cheap compared to other materials used in making windows. They are easy to maintain and are good alternatives to aluminum and wood, making them the most popular in the market today.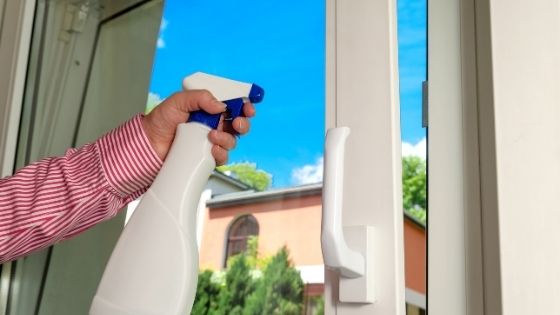 The quality of vinyl windows is determined by their thickness. The thicker the vinyl, the better the quality. However, according to Total Home Windows and Doors, high-quality windows and doors are more expensive than the standard ones, since they provide better value. Learn more here about vinyl windows.
1. Virgin Vinyl vs. Reground Vinyl
Vinyl is made from ethylene and chlorine to produce polyvinyl chloride (PVC). Ethylene is found in crude oil, while chlorine is found in common salt. The material is then used in making different products such as floors, window frames, and sidings.
Vinyl is a recyclable material. Manufacturers take advantage of this feature to create new products from the used vinyl. Vinyl is available in 3 types:
A. Virgin Vinyl
It does not contain recycled material and is the most expensive option. Because it is the first generation, it is the strongest and most durable. However, if you opt for this for your windows and doors Newmarket, you will pay more as this is relatively expensive.
B. Combination of Recycled and Virgin Vinyl
As the name goes, this type of vinyl includes both virgin and recycled vinyl. Often, the proportion of virgin vinyl to recycled material determines the quality of the final product. Some products have a high recycled to virgin vinyl ratio, while others reverse this ratio.
Vinyl Siding Institute (VSI) stamp signifies that a product made from these combinations is of high quality. The ratio of the virgin to recycled vinyl does not matter as long as the stamp is there. Additionally, you will find some products labeled 100% vinyl even when made from the combined materials.
C. Recycled/Reground Vinyl
This is a low-quality type of vinyl. It has a short lifespan and is affected by weather elements. Window frames made from this material are susceptible to warping, cracking, melting, and even fading. If you are looking for a provisional solution for your windows and doors Newmarket frames before upgrading to a lasting one, you can consider this option.
When considering vinyl windows replacement Newmarket, consider the difference in the three types before settling for one. Each type has different results, and you can enjoy maximum efficiency with the right window. Find a certified contractor to help you with the selection and installation of your windows if you are not a DIYer.
2. Choose An Expert To Work For You
Vinyl can be tricky to work with if you are not accustomed to using it. So, to avoid wastage of your vinyl windows and doors Newmarket, always hire a professional installer. This way, you would be assured of good outcome of your replacement project, and without a doubt, if well installed, your windows and doors will pay for themselves.