It does matter which industry you are, change and upgrade will always occur, some industry can be monthly and most likely to annually change or upgrade. When it comes to digital marketing, some changes occur every month while most occur every year.
Now year 2019 is over, there are some changes and upgrade that has occurred and you as a digital marketer need to upgrade to so that your business or client business will be relevant in this new year 2020, because digital marketing trend can't do ignored if you try to ignore or you don't upgrade immediately, it dangerous and may cause unexpected damages to your online business, eCommerce, blog and other online business you manage online.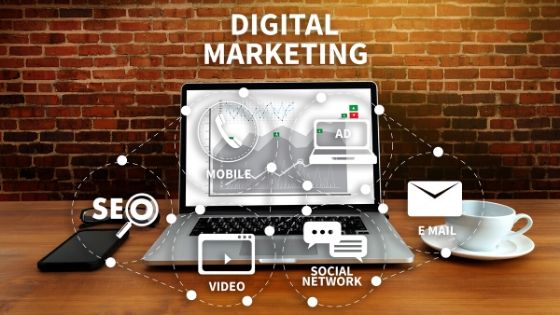 When it comes digital marketing, you must follow the right process, if you don't follow the necessary process, you will definitely get it wrong, this may lead to wasting of time and resources.
If you want your blog, eCommerce, online businesses or agencies to be relevant in 2020 then you must embrace the latest digital marketing trend in 2020.
At the end of this informative article, you will know the latest digital marketing trend you must in 2020.
1. Chatbots
Chatbots is an artificial intelligence (AI) software, that is designed to interact with online users in a natural way just like real human, through text chat, links, banner, images and other methods of online communication, Chatbots is very fast even more than real human, it work everyday and every times of the day, which human being can't do.
Chatbots will communicate with customer, tell them about your product or service and answer the necessary questions about your product or service. Chatbots is also act as a virtual "concierge," communicating with users, and also stand as assistant in completing marketing goals.
Tidio research from January 2020 shows that 43% of consumers prefer messages from an online chat than to phone call when communicating with brand especially new brand.
Why should you use chatbots for your online business?, There are many and incredible advantages that comes with chatbots and also the result is great.
One of the reasons you should use chatbots for your online marketing is that it workes 24/7, human being can't work 24/7, if you want to human being to work 24/7 for you either your online business or in your business, then you need to hire more workers, which mean some will be working as the morning while some will be working at night, if you try this if you end up in debt because you will hire and pay more people at the end of the month for what chatbots can do for your online business for a token.
Chatbots works 24/7
No break, no vacation, and salary
Instant reply to customer questions about your product or service,
Chatbots is available in 2019, but it will be used to sell online product or service in 2020 more than last year 2019. You can use Chatbot on your Facebook, Instagram Page or Website Sales Page and other platforms.
2. Good Content
When it comes to digital marketing, content is very important, make sure you write the best content on your landing page, blog, website, social media page and other platforms you use for marketing because you customer what to know everything about your brand and the product or service you render.
Good content is one of the best latest and evergreen digital marketing trend in 2020, if you can't write good content, then hire a skillful writer or copy writer so that you will have good content to sell your products in 2020.
3. Instagram Marketing
Instagram is one of the most popular social media currently, with over one billion users, is the one beat social media for digital marketing especially in 2020, if your product or service is for young people then you should embrace Instagram because more of it users are under 30 years old.
If you want to take your online business, either, blog, eCommerce, social media page, or brand website, to the next level in 2020, then you need to start running Instagram advertisement.
4. Video Marketing
Video marketing is also one of the best digital marketing trend in this year 2020, when it comes to marketing especially digital marketing video is more attractive and more engaging.
If you want to succeed in 2020, as a digital marketer you need to start using video in all your marketing, product or service introduction, marketing, or other activities in your online business.
Customers trust easily when it comes to video marketing even more than written content, video also get more share than text based content anywhere, either on YouTube, Facebook, Instagram, your blog or website, more share you get the most your product or service go viral.
5. SEO
SEO is very important for every digital marketer, especially if use your brand or agency website is used for advertisement or sales page and others, then you need to invest in your brand or agency website SEO, because it will help you to get more potential customer without advertisement, they will locate your website just by typing their query in the search box of the search engines.
SEO allows you to make more sales with advertisement and reliable customer because each one of the user that locate your brand or agency website based on intent, organic traffic which is also known as traffic from search engine is more better that traffic from social media and other online platforms.
If you want to succeed or record more success on in online business in 2020, make sure you hire SEO expert, who will be working on your brand or agency website either weekly or monthly. If you run CPA Marketing then SEO is very important for you because you need real traffic from specific location.
6. Social Media Story
In 2020, all the social media including Facebook, Instagram, Snapchat and other social media now include Story features on their platform, the Story features allows users to upload or instant link on their profile for 24 hours before it disappears.
You can make use of the social media story to increase your traffic, brand awareness, frequent engagement with customer and other things that will help you to make more sales.