It is no secret that when you first start a business, the first few months can undoubtedly be the hardest. This is the time when you do not have an existing customer list to draw sales from and, therefore, every sale is most certainly earnt with hard work.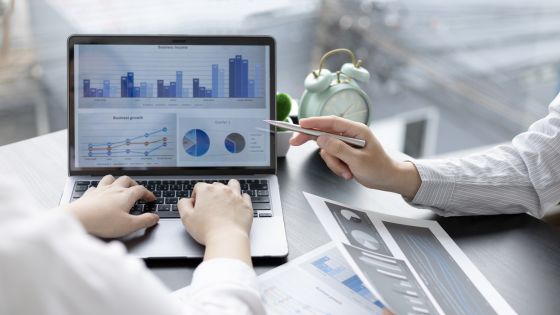 However, it needn't be this way. Some methods can be embraced to get your business off the ground and earn profits quickly, reducing the financial stress and frustration that you otherwise be feeling.
#1 Get the Right Finance in Place
There are very few businesses that have started from nothing without even a little bit of financial help. You could, of course, put up the money to start up your business yourself. However, if the business fails to succeed, you will lose your investment money and have nothing to show for it.
If, of course, you take out a small business loan, you will be able to budget how much of a repayment you will be able to afford while still having the lump sum to invest in your business. However, for lenders to be interested in lending you the money, you will have to fulfill certain criteria, which will probably include having a business plan drawn up for them to see.
Even if you see yourself and your business as a worthwhile investment, it is solely at the digression of the loan company as to whether they will lend you the funds that you require. Before you make any decisions about which loan provider to approach or what sort of loan you think you should get, take time to do some research.
There are different types of loans available to you. However, the terminology used may be slightly different. If in doubt, seek the help of a professional and established loan company to clarify your knowledge and answer your questions. The more questions you ask, the better your understanding; for instance, it is far better to ask what is non-dilutive funding than not know and miss out on a loan type that could be exactly what you are looking for.
#2 Enlist the Help of Professionals
Of course, there are other professionals other than loan companies that can help you with your business. Web designers, for instance, can provide you with bespoke and highly professional-looking websites that work perfectly and far better than you could achieve yourself. Getting certain jobs like your website, hosting, and SEO should be done at the start of your business to make sure that they are attracting the right target market to your sales funnel and getting you those customers as soon as possible.
Where possible, you may find it highly beneficial to get a social influencer on board to promote your products, as these people tend to have large followings and can provide you with quick orders to start your profits rolling. Of course, you will have to select your influencer carefully, as getting the wrong person in the wrong niche, may either leave you without sales or they may just refuse to help you, therefore, wasting your time, effort, and money.
#3 Outsource Departments
It is likely that when you first start you will be trying to do all of the jobs. This can be immensely stressful, and you will find over time that you may have been doing everything, but you ended up not doing anything that well. Use your time, knowledge, and expertise where it suits your business best, and get other businesses to lend you a helping hand with others.
You have the opportunity to have virtual assistants taking messages, making appointments for you, and answering basic customer queries as well as other front office roles. Some businesses will take care of all of your HR department needs and others for accounting, design, marketing, and IT and this is not an exclusive list – indeed, it goes on.
#4 Allow Remote Working Conditions for Employees
If you are wanting to hire employees rather than outsource the majority of your business then you can opt to hire those office workers that are happy to work remotely. This way you can keep your running costs down to an absolute minimum while expanding your candidate pool.
Hiring the best person for the job at competitive wages is what every business owner wants. However, when limited to a location, it does slim down not only the chances of getting the right person but also getting them at the right price.