As a couple, your first vacation is a giant step that can either make or break your relationship with each other, and many couples are often excited about this milestone. As such, if you are starting to plan your first getaway together, here are some top tips that can help it to run as smoothly as possible.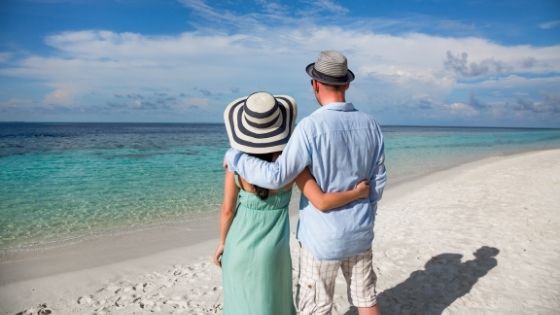 • Choose Relaxing Accommodation
When you are traveling as a couple, it is important that you find great accommodation where you can get to know each other and spend quality time with each other without any interruptions disturbing you. For instance, luxury hot tub breaks can give you both the indulgent opportunity to spend hours in a romantic hot tub each day while staying in beautiful, self-catered accommodation. Self-catered accommodation is often the best option for couples, as this can allow you to go at your own pace and schedule and can ensure that you can spend many lazy, exciting days together before you have to go home.
• Be Spontaneous
Many people decide to create detailed itineraries for their first trips together, as they want to pack in as much as possible. However, if you simply go from one activity to another just to check them off the list, this can leech the joy out of your trip and leave you visiting attractions by rote. Not only this, but this type of vacation-making can be incredibly tiring, which could leave you more liable to snap at each other. As such, you should try to create a spontaneous environment where you decide what you are going to do depending on your feelings on the day in question, rather than a plan that you have created months before.
• Take a Break
If you have chosen accommodation that is quite small or if you have planned to do every activity together, even those which the other person does not enjoy much, you may find that you start to feel cramped and on top of one another. If this is the case, you should consider taking a break from each other and spending an hour or so apart. When one person wants to read in bed and the other wants to be in the pool, you should separate and spend some quality time with yourselves, as this can help you to recharge and put you in a better mood, especially when you are both grouchy.
• Relax
Many people are tense when they are on their first couples' vacation, as they believe that it has to be perfect. However, no vacation is completely without its problems, so you should take this pressure off of yourself. Otherwise, you may find that you have stopped enjoying the trip, and you may simply be looking forward to returning home. As such, instead of trying to make it perfect, you should simply relax and enjoy yourself and deal with common travel issues as they arise.
Vacation disasters may even make for a great story to tell when you get back home.