Keeping your heart healthy is extremely important. Many people unknowingly develop some small unhealthy habits which can cause dangerous heart disease. With the modern lifestyle, eating habits have changed, and people consume more processed and fried foods.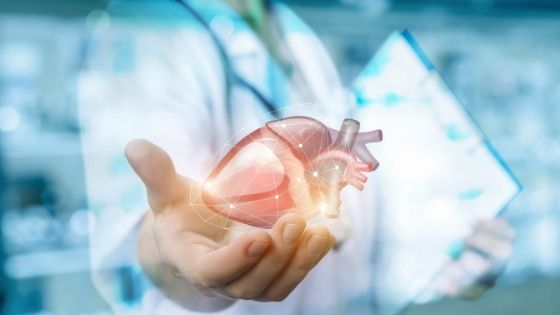 As a result, it creates many risk factors for the heart. So, it's essential to maintain a healthy diet to avoid the risks for your cardiovascular system. If you have any cardiovascular problems, you should never neglect them. It can be dangerous if you ignore it in the primary stages. If you are looking for a good cardiologist, continue reading.
Find the Best Cardiologist in Five Simple Steps
When you are finding a cardiologist, it's important to choose an experienced heart doctor. Also, you need to feel comfortable with the doctor. The below steps will help you choose the best cardiologist:
1. Take Recommendations from Your Primary Doctor
If you are living in a city, there may be a number of cardiologists. So, the best approach is to ask your family doctor for recommendations. As he/she knows you very well and you can trust them, you can ask your doctor to refer you to cardiologists.
There is a fair chance that your doctor might know or even have interacted with some cardiologists. If your doctor has not any contact with a cardiologist or he/she might refer you to someone who can help you with this matter. So, your primary doctor is the best person to ask for.
2. Take Online Reviews and Testimonials
Next, you can also read online reviews or testimonials from other patients. It will give you some idea about how the doctor treats and the hospital quality. Some people also give a detailed review and their recovery in their testimonials.
However, you shouldn't decide only based on online reviews. Sometimes good cardiologists even get fewer reviews due to many other silly reasons like car parking lot issues. It's okay to rely on online reviews for a retail store, but that doesn't work well for a specialist.
3. Check the Credentials of the Cardiologist
Next, you need to check the credentials of the cardiologist so that you can rely on the doctor. Choose a doctor with board-certified as they are not only knowledgeable but also passed several rigorous testing.
You can check out their credentials from authentic websites. You will get essential information about their age, locality, the board of certification, etc. After checking their credentials, you can compare them with other cardiologists and even other websites to verify the authenticity of the information.
4. Choose the Right Doctor
Taking recommendations of family, or friends, or online reviews, is alright, but that may not always be a good idea. The main concern is, you may have a different cardio problem than your friends or family. So, it's better to consult a cardiologist who is well-experienced with a high success rate for your cardio problems.
Gender also matters while choosing a cardiologist. Generally, women prefer a female doctor for their cardio problems as they don't feel comfortable. However, gender shouldn't be a factor to consider because if it happens, many females with such problems will remain untreated.
5. Choose a Local Cardiologist, if Options Available
You can also consult a cardiologist from your locality if the options are available. Local cardiologists are often good for common heart problems. When you have more complex problems, your local cardiologist will definitely refer you to a specialist.
However, you should always make sure that you trust the person because it matters when you are going for a checkup. There may be fear in your heart that it will be a good decision or not.
Conclusion
I hope the above information has provided some value on how to find the best cardiologist in simple steps. Now you can choose your cardiologist in Dubai by leveraging this guide. A balanced diet and regular exercise can lead to better heart health. Make sure you don't consume foods that are not good for your heart.