As a child, you have little independence. You rely on adults to help you get dressed, go to school, eat meals, and bathe. Over time, though, you learn how to look after yourself, and you gain a strong sense of independence that no one can take away from you.
It makes it all the more disheartening when you struggle to perform mundane tasks as you get older. It may make you feel weak or inadequate. The truth is, everyone who is lucky enough to grow old has trouble with certain tasks. Some might struggle to remember where they put things, whereas others might find it difficult to even get dressed in the morning.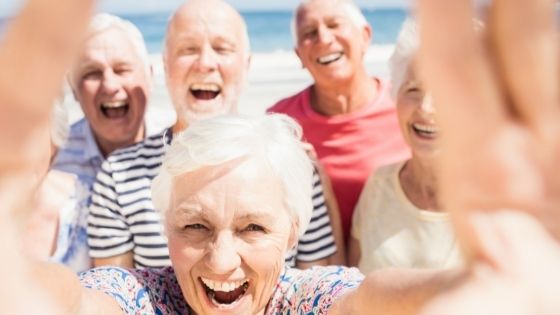 There is no shame in needing extra support, but that doesn't mean you can't maintain the independence you gained so long ago. Whether you already need more support or you're worried you might soon, here is how to keep your independence.
Seek Home Care
While a care home is an option if you need extra support, there is always the option of home care for seniors instead. It's perfect for maintaining your independence, as you don't have to move out of your home. You can stick with the usual routine that you are used to, with the only change being the presence of a caregiver when you need them. They can assist with chores, make meals, and help you get around the house.
Make Your Home Safe
If your goal is to stay in your home for the long haul, the best thing you can do now is make it as senior-friendly as possible. By doing so, you won't have to worry about accidents in the future. Some great ways to make your home safe include:
Use nonslip wax on floors
Install a raised toilet
Remove all trip hazards (such as rugs)
Install grab bars in the bathroom
Join a Local Club
Your ability to stay independent may wither if you spend too much time alone. To prevent social isolation, consider joining a local club. Not only will this get you out of the house, but it will also promote positive social relationships, helping you stay positive and healthy.
Get Outside Often
Seniors tend to lose mobility quicker if they don't get outside enough. If you want to go for walks or car rides alone in the future, don't stop doing it now! Make getting outside a regular part of your routine. You could take a brisk walk each morning, or you could drive to a local nature spot every weekend to enjoy the fresh air and the sun's rays. Doing this will keep your body and brain younger and healthier for longer.
Maintain a Healthy Lifestyle
The most important thing you can do for your independence as you get older is to maintain a healthy lifestyle. That means eating a healthy diet, getting regular exercise, and seeing your doctor regularly. By doing so, you will reduce your risk of illness, helping you live a longer, happier, and more independent life.
Attend all Medical Appointments
As you get older, you will likely have more and more medical appointments to attend. It may be tedious, but you must ensure you go to them all – even the ones that are just for check-ups. It means that if you develop an illness, you are likely to catch it sooner rather than later. Illnesses are always better treated in their early stages.
Let Your Loved Ones Help Out
Saying no to support will not do you any favors when it comes to maintaining independence. While it might be hard to accept help for seemingly simple tasks like cooking or cleaning, accepting that help may be what's necessary for preventing an accident that requires you to need even more support.
When your loved ones offer to help out, let them. If they can help you live a more fulfilled life, that is only a good thing.
Use a Mobility Scooter
If you struggle to walk places, that doesn't mean you have to give up on visiting them. A mobility scooter is great, as it can get you from A to B quickly and safely, allowing you the freedom to travel wherever you want without consent from anyone else.
Keep Your Brain Busy
Think of the brain like a muscle – the more you use it, the stronger it becomes. By keeping your brain busy, your memory will strengthen. You could download some brain training apps, complete puzzles, read books, or start a creative hobby. Consider joining a social club that does a hobby together, such as gardening or crochet.
Maintaining independence is essential for your happiness and sense of self. With the right habits, you can get the support you need while keeping the routine and lifestyle you enjoy.