Whether it's for work, study or even for love, moving to another city can be both daunting and exciting, often at the same time. It is also a move that requires a lot of forethought in order to be done as successfully as possible. If you don't prepare properly, you could actually find yourself under a lot of stress in the process. That's why it is important to learn all about the tips that could help you when it comes to moving to another city. To help you learn those key tips, read the guide that has been written for your reading pleasure directly below.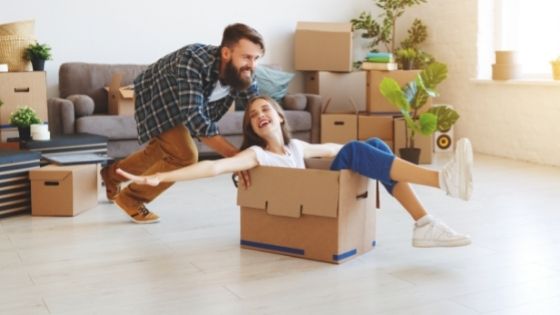 Hire a Professional Moving Company
One point that you shouldn't have to worry about when moving to a new apartment or house is how you are going to transfer your possessions. This is due to the fact that when you are moving, you can hire a professional company that can help to make it as seamless as possible. While this will cost you some money, this will be recouped by the lack of stress that will arise as a result. Take a look around now for great professional movers today!
Join Local Groups on Social Media
In the olden days, the way to get involved with a new community was to actually move to that location first and then walk into a bar or a community centre and acquaint yourself with the locals. Now, thanks to the power of social media, you will be able to get to grips with your new community before you even move there. Whether it's on Facebook, Twitter or Instagram, you will be able to find groups of local-minded people who can give you plenty of tips and directions — as well as organize meet-ups — to make that transition to a new place as seamless as possible.
Get to Know Your Area in Advance
When you move to a new area, the switch can be overwhelming. Sometimes it can even suck! Suddenly, you need to learn where the local restaurants, supermarkets and parks are, so you can get your footing as quickly as possible. A great trick is to use an online map tool, so you can search for places within a quick walk of your new home. That way you can hit the ground running when you are arriving in a new city.
Make Sure Your New Home Is Properly Set Up
Whether you are renting or have decided to take out a mortgage, one of the most annoying events to happen to you is moving into a new place only to realize that the water hasn't been connected or the Wi-Fi doesn't work. That's why it's a great idea to make sure that you have assurances from your utility providers that all of these elements work before you move in, so you will be able to easily enjoy your new place straight from the second that you actually walk right into that door.