Do you want to make your house look classy? It is very simple, you have to design your home with a modern and attractive touch. Using some artistic decorative items can make a simple apartment look attractive and eye-soothing. Decorate your apartment to reflect the chic interior design trends, which focus on comfort, elegance, texture, and the mix of modern & traditional elements.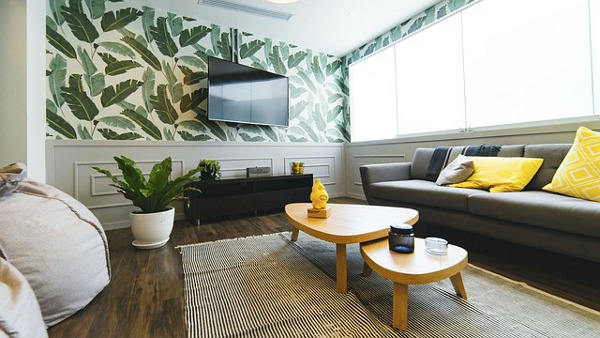 A smart design style includes a luxurious-looking fabric, cheerful colors, and beautiful furniture. Some stylish interior design elements can be expensive, but you don't have to spend too much to transform your apartment or independent house in Hyderabad into an attractive space. The key to creating elegance in a budget is to update old pieces, add color and texture whenever possible.
Choose Neutral Color
The neutral colors combine with almost every color, and they are the colors that always have to be present in an attractive decoration. If you are decorating with two colors, you will always have a dominant and a subordinate one, and it is better than the color that is found in greater quantity is really of a neutral one. You can include colors like white, gray, cream and brown as they are attractive and artistic tones for excellencies.
Set Modern Furniture
The main features of elegant and modern furniture are to use curved furniture. You can set furniture with a combination of glass or fabric material for a classy look. Use only the necessary furniture which must be functional and decorative. Keeping order on them is a detail that keeps the elegance constant.
Select the Right Textiles
Many people preferably use print fabrics for a classy look at home. With this, you can play with textures and brightness, but you should always maintain uniformity in colors. The long curtains can dress the windows attractively, thus covering a large part of the visible surface of a wall. Use simple and light curtains to get a classy look.
Decorate with Mirrors
Mirrors and glazed details do well in any style, and they carry in themselves the luxury that a truly majestic home needs. The classic and sublime design is perfect for making the whole environment seem like it cost a lot of money to decorate it. The different styles of mirrors in your house make your style stand out from others.
Correct Lighting and Accessories
Well-Lightened environments are more pleasant and welcoming. The lamps have to be chosen very carefully, using only the necessary measure. Although they are available at different sizes and designs, the material has to be the same, achieving uniformity in these objects that also fulfill a decorative role. Use accessories with different colors and styles. A series of small equal objects arranged in a row on a shelf or table brings an attractive look to your house.
Follow the above tips for a quick makeover of your home with a stylish and trendy look. Are you interested in finding a house built with modern designed architecture for a posh and comfortable lifestyle? Visit www.propertyadviser.in to find the best home with modern facilities and lead a classy lifestyle.