Choosing the right college to study abroad is never easy. Your choice can shape your life astronomically and can have an effect on both your personal and professional life. Therefore, it requires careful consideration when you pick the colleges to apply to. Many Indian students come across this issue every year. To put your doubts and confusion at rest, let's discuss the top things that you must consider while choosing the college for your abroad studies.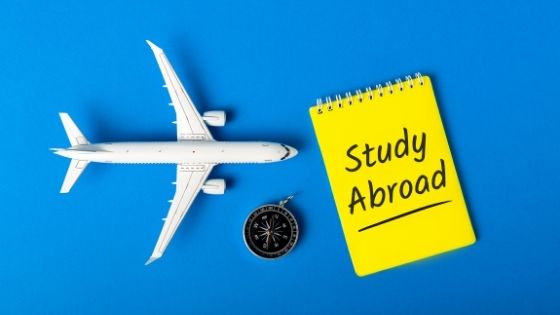 What is the cost of the course?
College fees should be at the top of your list when choosing a college, especially in a foreign land. As the cost of education is significantly high for studying in a foreign country, comparing the fees of the course will help you plan your budget well and ahead. There is no point selecting a college with too high a tuition fee if you can do the same course at a lesser expense but at a college having fewer clubs! You can fund your studies by taking an abroad education loan if you feel that the fee is reasonable and worth it but you can finance it by yourself. You can also visit the college website and figure out the breakup of tuition fees and other study-related costs and then compare them.
Is financial aid available?
If you have a strong academic and extracurricular background, you should also compare the financial aid offered at the college. Scholarships and various other financial aids play a vital role in shortening your monetary burden and thus you should certainly compare the different financial aids you might be eligible for by enrolling for a course at the specific college. Another important thing you must compare is the amount of education loan available for the college. A few colleges qualify for a lesser amount as an education loan while others qualify for a higher loan limit.
What is the college ranking?
If you are looking to make a career in a competitive field such as engineering, mathematics, etc., you must check the ranking of the college you are going to. It impacts right from providing quality education to attracting the top companies in your field during campus placements.
What are the work options available?
You should also compare the work options available, both on and off-campus during your study period. This is especially relevant if you are planning to take an education loan as it will help you put your free time to productive use and earn a few bucks. There are many colleges that have plenty of on-campus job opportunities while many others provide very limited options. If you plan to take up off-campus part-time jobs, you must compare how viable that option could be. Earning while studying can help trim down your debt and thus should be on your list of things to compare between colleges.
What are the alumni records?
To select a better college, it is important to know the alumni record of that college. Alumni are the best testimony of whether the college and course you have chosen are worth it or not. Try to get in touch with alumni of the college you are targeting and learn more about their college experience and how did the college help them shape their careers. An excellent alumni network offers you a great opportunity for professional guidance and mentoring.
What is the size of the campus?
This is imperative for you if you have certain fixed criteria in terms of the campus size. A small college campus might not offer you many extra-curricular activities due to the dearth of space. The campus size can affect you in your daily college life and also the activities you will be a part of during your study. Therefore, you must also keep the campus size into consideration while comparing the colleges.
What is the student-teacher ratio?
This is another very crucial thing to contemplate when comparing different colleges. A lower student-teacher ratio will guarantee that you get individual consideration and more prospects to interact with your professors. You must also remember that the number of students in freshman classes is larger than in majors, therefore take that into account as well when comparing colleges.
Does the college provide adequate placement opportunities?
If you are not planning to pursue further studies after this course, you should compare the college placements as well. Some colleges have remarkable career services while others scarcely manage to attract potential recruiters, thus it is always recommended to compare the college placement and career services being offered.
You can compare colleges in an easy and hassle-free way through GyanDhan's University Comparison tool. This tool compares all major factors such as cost, top recruiters, expected income, annual RA/TA appointments, employability, college ranking, net fees, etc. It is helpful both when you are confused about which universities to apply to and also when you have received multiple admits. The tool is extremely user-friendly and all you need to do is enter a few details such as GRE scores, undergraduate grades, and specialization, work experience (if any), etc.
GyanDhan is India's first education financing marketplace that offers free assistance on abroad education loans. They have partnerships with top financial players in India such as SBI, Bank of Baroda, Axis Bank, and ICICI Bank, and offer benefits like fast loan approvals, end to end loan assistance, customized documentation, etc.