When choosing a smartwatch, you should think about what they can do and what is important and what is not for you. And the watch can do a lot. Smartwatches is the today's watch and it's the future.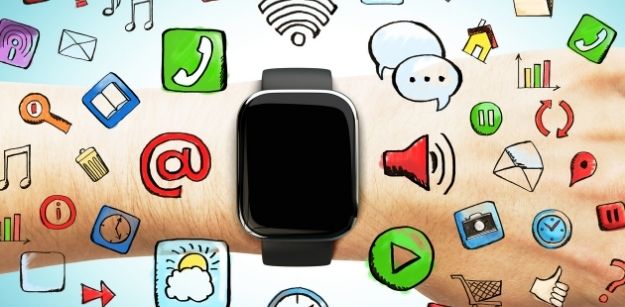 Here is what you need to look for while buying a smartwatch
Fitness
The number of steps taken, at which we ended the previous chapter, is the main indicator of a wearer's physical activity. The accuracy of counting steps depends on the set of sensors installed in the watch, as well as software that either can adapt to the wearer, or has a fixed algorithm for determining the step.
Let's take a closer look. How to distinguish the movement of the watch on the working hand when slicing onions from the movement when walking? Acceleration and range of motion, as well as their direction, are important. Two sensors are responsible for their fixation – an accelerometer and a gyroscope. The first one fixes the level of accelerations, the second one gives the origin of coordinates and fixes the direction of movement.
And in order to even more accurately assess the amount of energy spent on training, you need to understand whether the watch can measure the pulse in general and record it continuously in particular.
Health
Smart watches allow you to monitor your health. To do this, they are equipped with both hardware and software like Watch UK
Health is not only about taking regular heart rate measurements. It is also tracking the heart rate in dynamics, with different physical activity. And if the watch has continuous measurement, that's just fine. During training, the watch will warn the wearer about going beyond the heart rate – upper or lower, which he determined for training. Heart rate measurement for non-athletes is also important. It is produced using a PPG sensor. The same sensor can be used for a rather rough – the deviation is 10-15 mm Hg – pressure measurement.
The smart watch tracks sleep phases by movement, heart rate, blood pressure. It is worth carefully reading the description – whether the information from the PPG sensor is used to assess the quality of sleep, which is an advantage, or not. And one more function is communication with other users. The applications through which the watch interacts with the smartphone allow you to build some social networks by adding friends' accounts – and each other's statistics become available to them.
Thus, it is possible to remotely monitor the condition of elderly or infirm relatives.
Remote Control
The word "remotely" is not in vain present in the last phrase of the chapter on health. Smartwatches often have functions to control various smart home systems.
Yes, and just like a TV remote control they can work – but this is the prerogative of cheap models, into which everything that is possible is crammed – a SIM card, a camera with as much as 0.3 megapixels, and an infrared port, which can control a TV. We do not need such hockey, it is better to pay a little more, give up unnecessary functions, but get incomparably wider possibilities for controlling various devices via Bluetooth or WiFi.
Such a device can be, for example, a whole car. Using the proprietary TeslaApp application, the Apple Watch device can remotely receive information from Tesla's on-board computer and transmit control commands to it.
In the same way, you can control smart home systems. Even in a voice like in a science fiction movie. Which brings us to the last, fifth thing to know when buying a smartwatch.
Communication
Many modern watches are based on the Wear OS operating system, nee Android Wear. This operating system enables voice control with Ok Google!
Voice control and search, which has become common on smartphones and tablets, has come to smartwatches. When it's inconvenient to switch dials, or to type a message on a smartphone, you can say: "OK, Google, send a message in telegram: I'll be there soon". And, if your WearOS watch has Telegram installed on your smartphone, in which there is a subscriber.
And when he gets it, he can read it in full on the good screen of Xiaomi's Amazfit Beep watch. Permission allows you to display the text of the message, and not just display the icon of the incoming notification.
This is a very important feature. And if you often receive messages, then you definitely need to provide it in your future hours.
There is no question of displaying the contact of the caller, and not just the handset icon – which is forgivable for a fitness bracelet, unforgivable for smart watches. Displaying a contact in the same language as in the phone book of a smartphone is the only behavior you would expect from a modern smartwatch. And, of course, it should be possible to drop the call right from the clock.
So, we covered all the essential things. Happy choice!