When it comes to choosing a career, we always want to go with a job where we could get needed freedom, career growth, work & life balance, and so on. However, what about a job where you could get the chance to serve the nation along with all these benefits. When there are so many job options available, candidates get confused. Though, the answer could be Para-military force.
Have you always wanted to be part of the Para-military force? If YES, then the Indian Coast Guard is here to make your dream completely true indeed. Being in the Paramilitary Force means you will be experiencing a highly adventurous life indeed. You may start your thrilling career if you get hired on this dream job post called ICG Assistant Commandant. ICG introduces different vacancies for different branches indeed.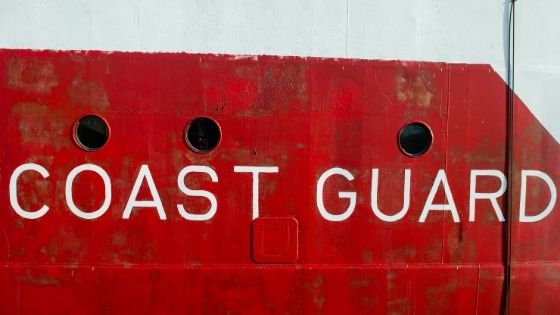 Do you know what makes this job post different from others is the incredible factors? Here, we are going to put light on them in an in-depth manner.
Selection Process Is A Pretty Much Similar To SSB Constable Selection –
Do you know that the selection process is quite similar the way the SSB Constable Interview process is done? Here, it needs to mention that vacancies are invited two times a year if you want to be an Assistant Commandant for different branches. To get hired for this job post, you will have to go through different stages.
First, candidates' applications would be shortlisted. The preliminary exams are conducted which you need to attempt to get hired. Whether you are comfortable in Hindi or English, you can go ahead to give an exam in any of your desired languages. The next on the list is attending preliminary exams. Once you clear this exam then you will be called for a physical efficiency test. In the end, you will be called to attend a medical exam.
ICG Assistant Commandant Introduces Variety Of Job Options Under This Position –
Here, it needs to understand that this vacancy is introduced for different positions such as commandant GM, Asst. Commandant GD, Asst. Commandant in Engineering & Electrical and so on. It means you would be needed to give written as well as physical fitness tests both to get hired.
Salary Factor Is Also Quite Interesting –
Being hired as an Indian Coast Guard Assistant Commandant means you will be having a bright future indeed. Your monthly salary will be INR 56,100. Doesn't it seem quite interesting? If you want to be an Assistant Commandant in your career, you need to appear for the competitive exam to get selected first. You can take part in the exam only if you are in between the age group of 18-22 years.
Duties Vary As Per Candidates' Qualification –
Some people think Assistant Commandant probably has an easy job to do. However, there is nothing like that. Talking about the duty of the Assistant Commandant varies as per their qualification. The basic duty hours remain the same though. First, it needs to understand that this job profile is not a sort of 9-5 job at all. Candidates might have to be on duty 24*7 if needed.
Feeling Proud As You Would Also Be Serving To Nation –
Being an assistant commandant, you might be responsible to ensure the safety of the sea as well as the property of the sea. The hardest thing about this job is that you might have to work in tough weather. You have to work following the military rules as well as regulations.
Exploring The World And Live A Happy Life –
Candidates have to work in remote locations and onboard ships. These things are decided by senior officers. They assist who would be doing and what job. But the best thing is that you would be exploring the beautiful places all around the world for free. And that is why most candidates want to approach this career.
Portraying The Role Of Team Leader –
You will be learning a lot of things being on this job post. Here, it needs to mention that the Assistant Commandant is responsible for commanding the junior rank officers. You will be telling them job duties to get expected outcomes. ICG Assistant also leads the team when it comes to protecting the seafront of the country.
In The Last
Are you excited to be part of this reputed organization? You must go ahead indeed to get into exam preparation. It is time to take your exam preparation to the next level to get hired for the desired job post.